Kurdish Peshmerga forces mount offensive to liberate Isis-held villages around Mosul
The offensive is backed by US-led coalition strikes as IS fighters fire mortars and detonate a car bomb.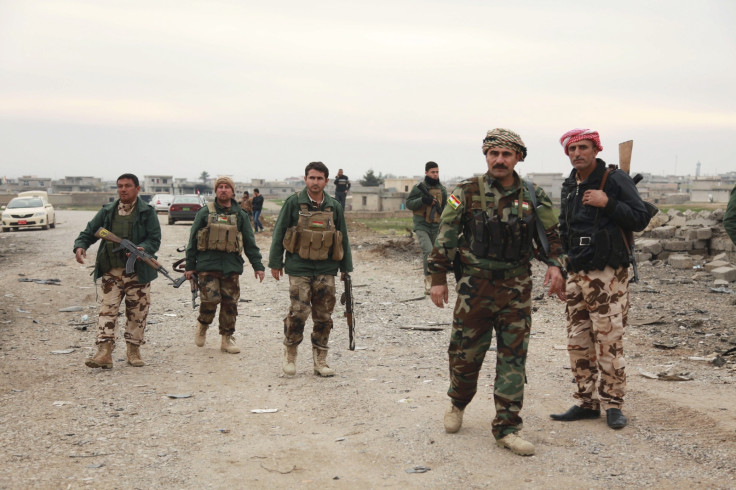 Kurdish Peshmerga forces supported by US-led coalition air strikes launched a fresh attack on Islamic State (Isis) extremists in the early hours of Sunday, 14 August, to capture a cluster of villages from the militants in the east of Mosul.
According to a Reuters report, the offensive began after the coalition air strikes and heavy shelling against IS (Daesh) forces. IS fighters fired mortars at the troops and also detonated at least one car bomb. Peshmerga Brigadier General Dedewan Khurshid Tofiq told the Associated Press: "Four villages have been liberated so far."
The Peshmerga forces along with the Iraqi army are setting up positions around Mosul, which is located some 400 km (248 miles) north of Baghdad. IS leader Abu Bakr al-Baghdadi announced a 'caliphate' in 2014 from the Grand Mosque of Mosul, covering areas of Iraq and Syria.
Mosul is the largest city in control of the terror group, whose pre-war population was said to be almost two million.
Iraqi Prime Minister Haider al-Abadi said the fall of Mosul would mean the Islamic group's defeat in Iraq, and added that he aims to recapture the city this year.
A Kurdish official, who declined to be named, told Reuters that the drive that began on Sunday was part of "shaping operations" to eventually launch an offensive on the city itself. Iraqi forces are trying to advance from the south. The Qayyara airfield which was captured by the Iraqi army in July will serve as the staging ground for the offensive on the city.
© Copyright IBTimes 2023. All rights reserved.