Former WWE heavyweight champion Kurt Angle has revealed the name of the one wrestler he would love to have a rematch with on his return to the wrestling entertainment company. Angle had quit WWE in 2006.
Angle took part in a Q&A on his Facebook page and when he was asked which one match he wished he could fight again, the Olympic gold medallist said, "Again? [Brock] Lesnar at Mania [WrestleMania]. Except, I'd like to be healthy this time." (Via Wrestlinginc)
Angle and the Beast Incarnate fought at WrestleMania 19, which the former lost. Angle was suffering from a neck injury during the match. Lesnar quit the WWE in 2004.
When asked who he would like to square off with in the independent circuit, Angle said, "I don't know. Maybe Ryback, but I think I may be done wrestling at indies after Rhodes/Angle 3 in NEW in March."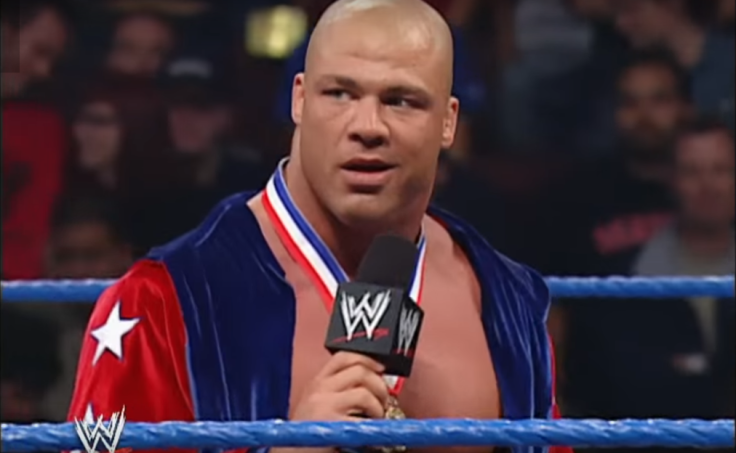 Angle previously said that since SmackDown Live general manager Daniel Bryan has retired from active wrestling due to injuries, he would love to fight Seth Rollins on his WWE comeback.
"I'd say right now on that roster Seth Rollins is the guy. I watch how he is, what he does, his style, his ability in the ring. Right now he's one of the best in the world," Angle had said.
"For me to go back it'd have to be the right match, the right program, and also you have to have interest from Triple H and Vince McMahon. I spoke with them a few months ago, they do have interest. They just don't know what they want to do, and they don't know when."