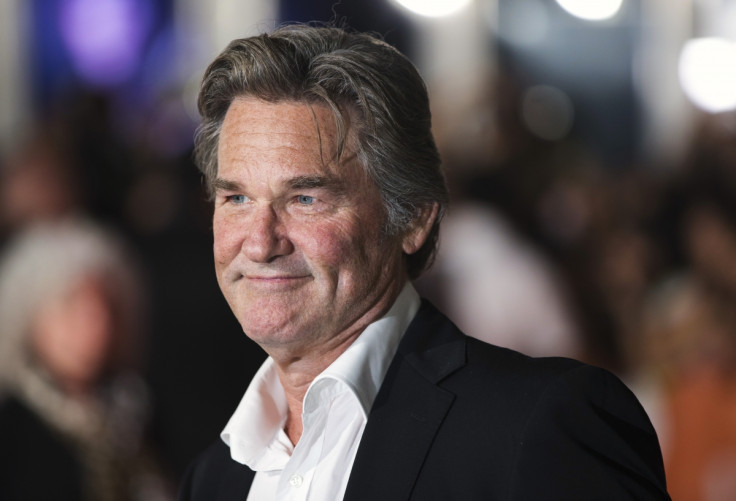 Kurt Russell and Goldie Hawn are one of Hollywood's greatest love stories, and you know what they say: if it ain't broke don't fix it. The Furious 7 actor has laughed off speculation he is secretly married to his partner of 32 years.
Earlier in December, Hawn sparked speculation that she had finally said 'I do' after she was snapped wearing a ring on her wedding finger. To add fuel to the flames, the National Enquirer previously reported that the actress had accepted Russell's proposal. But he has since set the record straight.
During a promotional pit stop for his new film The Hateful Eight, the 64-year-old star told Extra TV that he is no longer fazed by the rumours that circulate every few years."I was just talking to Goldie last night, I said, 'I should really have fun things to say. I have none,'" he said. "They trot that one out every four or five years, now that we're 400 years old... no unfortunately, for those that need to hear yes, I do not have good news."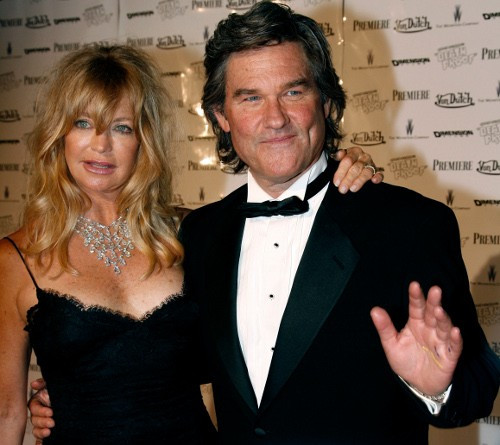 Russell and Hawn have been dating since 1983 but are yet to make it official and tie the knot. They have both been married before and together raised a family which includes three children from their previous relationships.

His comments come just weeks after Hawn, who was previously married to Gus Trikonis and Bill Hudson, said that marriage is no guarantee of happiness."I've been married twice," she explained during an appearance on Alan Carr: Chatty Man in October. "The reality of, 'Oh, oh, oh,' in Beyoncé's single ladies can turn into a (miserable tone), 'Oh, oh, oh.' Basically, once you've done it once, once you've done it twice and you realise that marriage, or the act of marrying, has nothing to do with the success.
"The wake-up call every day is, 'Do you I want to be with this man? Do I want to be in this relationship? Am I willing to give something? How can it flourish and do I want to be there?' So the idea is do we want to be there, or do we not want to be there? Any marriage, any ceremony, any ring will not define that truth."