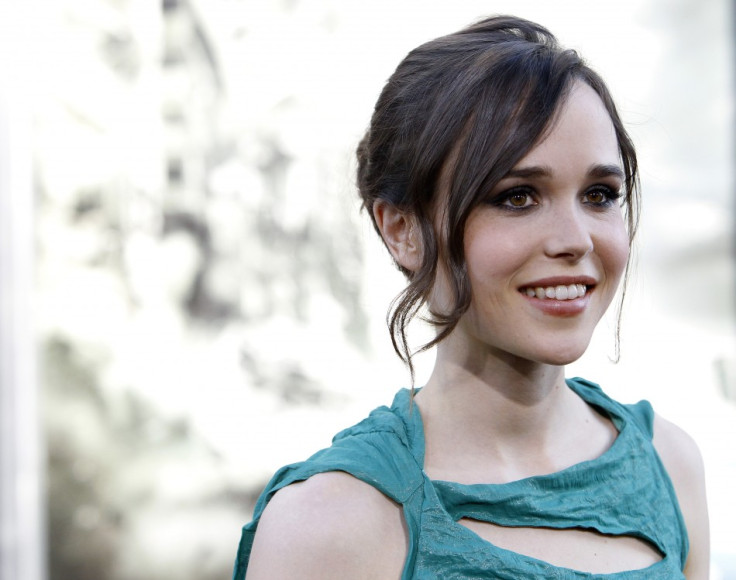 Canadian actress Ellen Page has revealed that she felt suffocated before coming out of the closet. The Juno actress said it was not easy for her to hide her sexual orientation.
In February 2014, Page revealed her sexuality at the Human Rights Campaign's Time To THRIVE conference for LGBTQ (Lesbian, Gay, Bisexual, Transgender, Questioning) youth in Las Vegas. She told the audience: "I'm here today because I am gay. And because maybe I can make a difference. To help others have an easier and more hopeful time. Regardless, for me, I feel a personal obligation and a social responsibility."
The 28-year-old actress spoke with American Way about coming out of the closet. She said, "It's so toxic to just be hiding; it becomes so consuming without you even knowing it's consuming you. You become so complacent in this reality you create. It's like a bucket, and it's filling up and filling up and filling up — and finally it just spills over. And I felt guilty for not being out for the LGBT community. I was like, 'Dude, just say you're gay'."
"I wanted to do it and not make it seem about myself. And I wanted to align particularly with something LGBT-youth-oriented," she said of her speech. "For me, it was a great opportunity to be honest, to share certain elements of the pain that I went through. Hopefully, that can connect with someone else. The reality is, there are very few young people out as actors, so I was hoping to speak to a lot of the issues so it wouldn't just seem like, 'Hey, look, I'm gay'."