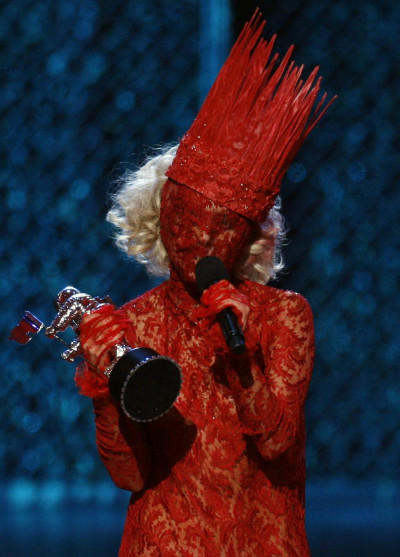 Born Stefani Germanotta, Lady Gaga started her career in New York City when she dropped out of NYU's School for the Arts. She emerged out of the edgy performance art scene on Manhattan's Lower East Side, where she honed her music and persona. Her first studio album, "The Fame", launched Lady Gaga's career and she has never looked back..
Since, Lady Gaga has used top award shows to showcase her most exotic outfits, from a dress made out of raw meat to one that was inspired by condoms.
Gaga is about extremes. Most of her outfits are designed to distort her body, covering it partially or completely, or mask what she naturally looks like. Gaga's costumes include The Meat Dress, The Kermit Dress, The Bubbles, The Red Veil -- all these have helped transform her into a 21st century pop icon.
Unconventional and bizzarre is Gaga's trademark. Even when it came to expressing grief, Gaga chooses to do it in her own unique way.
"From his own invention I open my browser to its homepage. Today it took my breath away. ThankYouSteve. Going to eat Apples all day," Gossipcenter quoted her as Tweeting on Steve Jobs' death.
Check out her top 10 most Bizarre appearances till date.