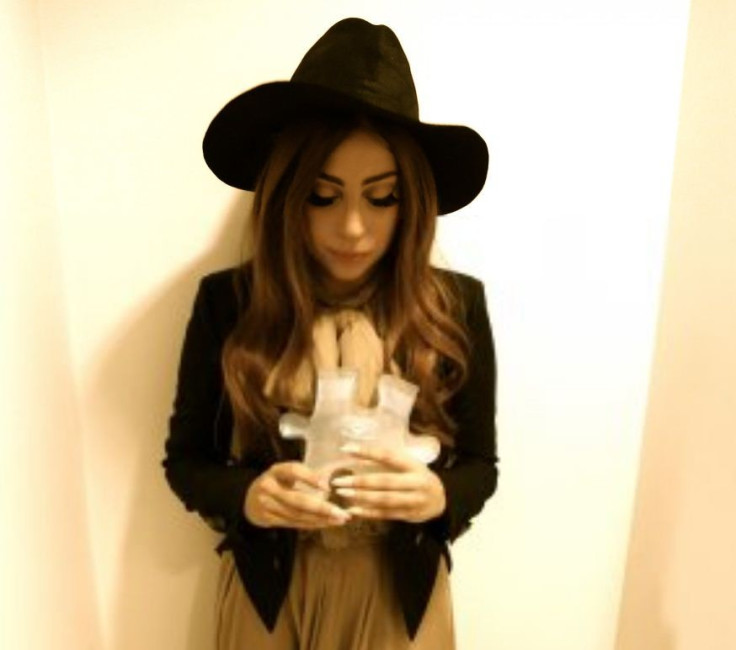 Pop star Lady Gaga has been awarded a peace prize by activist Yoko Ono at a ceremony in Iceland to mark John Lennon's 72nd birthday.
The 26-year-old was handed the LennonOno Grant for Peace by Ono, who established it in the name of her late husband, the former Beatle member, for her tireless efforts to support the LGBT community.
"Lady Gaga is in a position of number one as a singer songwriter," Ono told Reuters Television, "And when you are number one you don't want to risk yourself. And she did."
Upon accepting the award, the Grammy-winning singer said: "I'm supremely honored to accept this grant and award today on behalf of youth empowerment around the world. I will be donating this grant to the Elton John AIDS Foundation and I will be working closely with them to ensure that the money goes specifically to those orphans and disadvantaged youth in America born with HIV or AIDS."
She also recalled her childhood days when she lived just a few blocks from Ono in New York and found inspiration from the famous family.
"When I turned 19, I got [a peace sign] tattoo to remind me that if ever I was to gain the attention of the critical mass, even in an exponentially smaller way than John had, I would commit myself to breeding compassion from my voice," she added.
"Thank you @yokoono now i can do more, because of you," Gaga tweeted posting a picture of her holding the LennonOno prize. "Today was happiest day i've ever had. Here's me with my LennonOno Peace Prize. Yoko says, its a piece of the sky."
Last month, Ono presented the same prize to members of Pussy Riot - Nadezhda Tolokonnikova, Maria Alyokhina and Yekaterina Samutsevich - the imprisoned Russian trio who are appealing against their stiff sentence for staging an anti-Vladimir Putin protest at a Moscow church. The award was accepted by Tolokonnikova's husband in New York City.
This year's winners of the prize include peace activist Rachel Corrie, killed on the Gaza strip in 2003, Confessions of an Economic Hit Man author John Perkins and the late journalist and controversial author of God Is Not Great Christopher Hitchens.