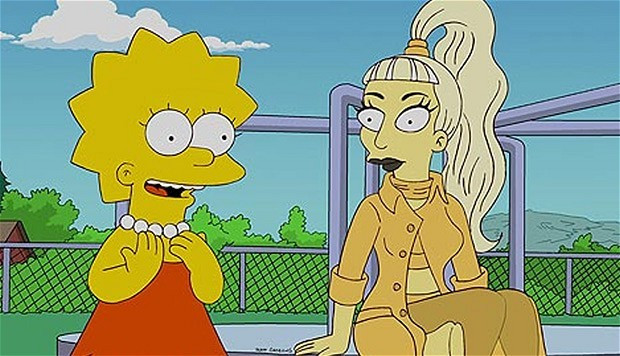 Lady Gaga is set to become the latest star to make a cameo appearance in The Simpsons after bagging a role in the season finale.
The 25-year-old singer will star in the episode titled Lisa Goes Gaga, which will air in the US on 20 May and shows Lady Gaga visiting Springfield to cheer Lisa cheer up.
She joins the likes of Tony Blair, Simon Cowell, The Beatles, and Dustin Hoffman, who have also appeared on the hit show.
Despite, her voice making her famous, Gaga revealed that nerves got the best of her when filming her part for the 23rd season finale.
Gaga told the Telegraph: "I make music but I don't do voice-overs every day of the week, and their characters are so convincing and sincere and wild and funny I had to remind myself constantly of the sincerity of the humour.
"This is one of the coolest things I've ever done. My dad's probably going to do 80 backflips when the episode comes out."
Yeardley Smith, who voices Lisa Simpson, told Broadway.com: "This is extraordinary. I'm stunned that she has time in her schedule that she's coming to our studio to record."
The Simpsons, which celebrated its 500th episode in February, is the longest-running prime-time scripted programme on US TV.