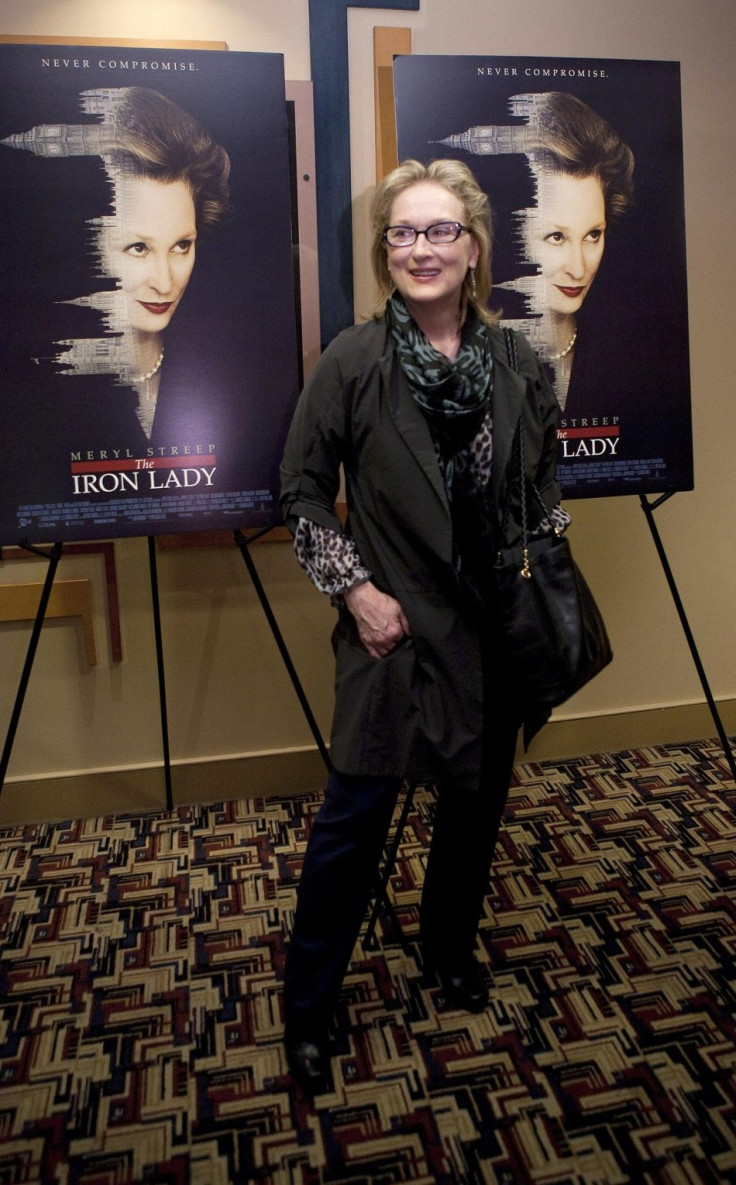 "The Iron Lady", the movie based on former prime minister Margaret Thatcher, is likely to upset her friends and family, one of her closes aides has said.
Cynthia Crawford, who was personal assistant to Baroness Thatcher from 1978, said the opening sequences of the film, which depict her as suffering from dementia, are likely to be particularly distressing.
Hollywood actress Meryl Streep plays Lady Thatcher in the biopic.
"Because Lady Thatcher and I are great chums and friends and mates, and I have travelled all over the world with her, I think it's going to be very hard to see that," Crawford, who is also portrayed in the film, has been quoted by the Telegraph as saying.
"Her executors were given the initial script. I don't know if it's been modified, but we didn't care for the script at all. The children were very upset," Crawford said.
Till now, the former premier's two children, Sir Mark and Carol Thatcher, have not commented publicly about the film.
Crawford, also known as "Crawfie", was Lady Thatcher's constituency assistant before running her household throughout her time in Downing Street.
She said she had turned down several offers to watch the film. "I expect eventually I will pluck up the courage to see it because everyone is talking about it," she said.
"The Iron Lady" will be released in the UK in early 2012 and is already being tipped for Oscars after receiving widespread praise from critics.
While Crawford acknowledged that Meryl Streep had carried out "great research" into the role, she questioned how accurate the portrayal would be.
"I don't think it could ever be really depicted in the proper way," she said. "This is probably as good as it's going to get. I just think this retrospective angle is not happy for her or her close friends."