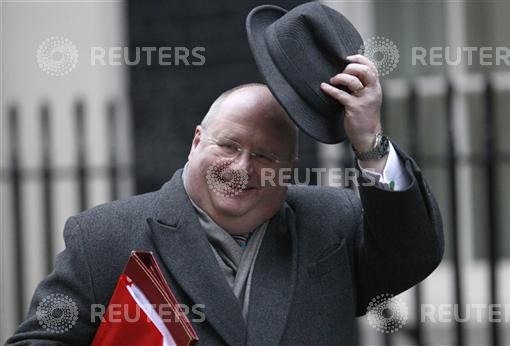 Communities and Local Government Secretary Eric Pickles has underscored the importance of the immigrant community to learn the language of the nation in order to better integrate with society.
Speaking at the launch of a £10 million grant for teaching English, Pickles expressed concern over immigrants not speaking English. According to him, poor speakers could remain jobless or end up in ghettos.
He said students should be English-enabled instead of moving them out. He said there was no need for translating English lessons into other languages.
Pickles referred to Muslim women wearing the veil, and said it was an Islamic practice and that as part of a tolerant nation he was completely at ease with it. He said he opposed divisions along cultural lines and asked schools to encourage a common culture among their pupils.
Pickles said the government's integration policy "essentially builds on what we have in common, rather than to seek differences," the Independent quoted him as saying.
Pickles' drew criticism from Hilary Benn, the shadow Community Secretary. He felt Pickles used inappropriate words while asking immigrants to learn English instead of concentrating on the task on hand, the Guardian reported.