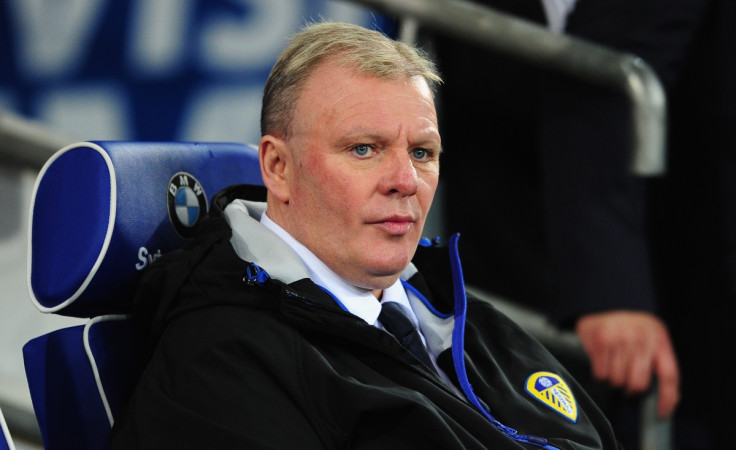 Leeds United manager Steve Evans has reiterated that his side are unlikely to make a late move in the Football League loan window, bemoaning the lack of viable options. Evans was speaking after The Whites had any remaining hopes of claiming a play-off place extinguished following the heavy Yorkshire derby defeat to Huddersfield Town.
Evans had previously stated he would be unable to significantly improve his team in the window, suggesting his squad was as strong now as it had ever been during his five months in charge at Elland Road. The club made five signings during the January transfer window, which included three loan signings in the form of Will Buckley, Mustapha Carayol and Liam Bridcutt – who extended his spell from Sunderland.
In a slight change of tact from Evans, the Leeds boss has now indicated that – having said his squad was strong enough to cope without further additions – that in fact there is not sufficient quality available in the market. The loan window closes on 24 March and though Evans has not ruled out making a signing, he admits it is unlikely.
He said, according to the Yorkshire Evening Post: "You always ask yourself if I'm going to get better than this, then where are they? If I'm being honest, they're either playing the Premier League and won't come out or they're in the top end of the Championship. That's the reality of the situation.
"If a player jumps up that we think can do a good job then we'd try and see if we could make it happen but we still have a lot of work to do to put the right team in place. Days like [Saturday] tell you a big story."
Part of the reason behind Evans' hesitancy over signing a new player could come from the youngsters who are forcing their way into the reckoning. Winger Jonathan Botaka is among those having made 11 appearances for Leeds this season, and despite missing the loss to Huddersfield he is ready for a recall.
"When Jordan gets his chance, believe me I want him to grab it," the Leeds chief added. "He will get his opportunity. Maybe some of my quotes about him were taken out of context but his performances have dramatically improved and if I can improve my squad by 20% then I'll say what it takes – and so would any head coach in the country. We've seen a great reaction from the kid since I sat down to and had a long chat with him."