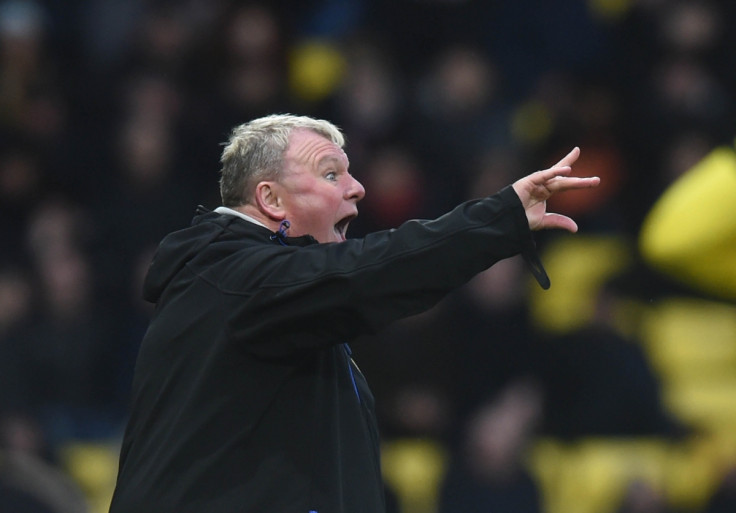 Leeds United boss Steve Evans says he respected Massimo Cellino's decision to block him from speaking to the media after the club's 4-0 thrashing by Brighton. Club owner Cellino left at half time as his side were taken apart at the Amex Stadium on Monday 29 February, but not before instructing Evans to forego his post-match press conference.
Speaking to Sky Sports later in the week, Cellino suggested Evans' job was safe, but confirmed he had told his coach not to speak to the media because he had been "talking too much" recently.
Speaking to the press ahead of Leeds' Championship meeting with Bolton Wanderers on Saturday, Evans suggested he was keen to speak after the heavy defeat, but felt he had to respect the decision of his boss and appreciated the move was perhaps taken more to protect him.
"People senior to me at this football club protected me, and I respected that. I was told there was a preference [over appearing before the media]. I learned the reasons and I respect that," he told a press conference.
"I had to take it on. The following day I asked the reasons because you are always entitled to do that, and when I asked you can either understand them or not, and I understood them. Whether we win 4-0 or lose 4-0, I don't have direct communication with the president just before or immediately after the games.
"I think people protect you, they know the type of character you are. In the past I've been told by the previous chairman at Rotherham on certain occasions to leave the media, and I've been opposed to it. But I think the one thing we have all learned about Leeds United is when you say something, it gets analysed. I've never seen a media response to a 4-0 defeat like the one I saw on Tuesday, I chose to take myself away from the situation and deal with issues, trying to manage the team and win some matches."
Leeds sit nine points above the relegation zone having won just one league game from their last 11 but Evans insists he does not fear for his job.
"[I am] 100 percent sure I will still be here in the summer. I have to believe that we are building and that starts a game at a time. We need to start winning matches. We had a really good team meeting yesterday where everyone had their input and we need to stay focused on Bolton," said Evans.