'Protect and Attack' Strategy Works for Lenovo with Record PC Sales
Chinese PC manufacturer Lenovo has bucked a downturn in the global PC market by recording record sales and taking almost 16 percent market share.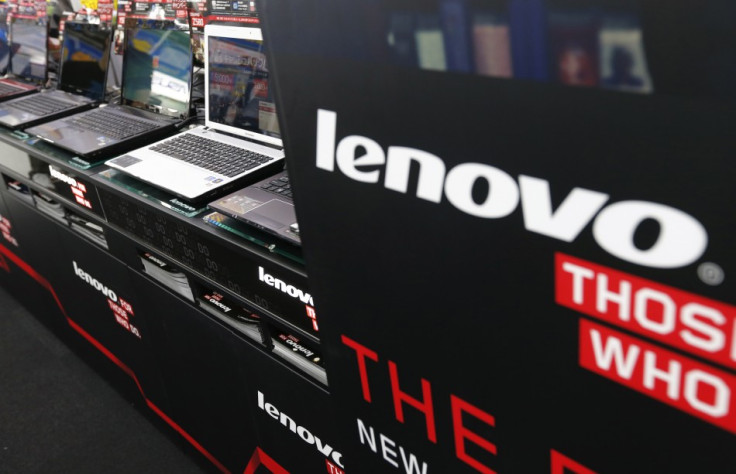 In its best quarter ever, Lenovo posted record sales of $9.4bn (£5.97bn) an increase of 12 percent year-on-year. Net profit was even more impressive, up over 33 percent compared to the same period last year, coming in well above analysts' estimates at $204.9m.
The company said its 'Protect and Attack' strategy of consolidating existing profitable divisions, such as commercial PC sales and its Chinese businesses, while seeking out new areas of growth such as smartphones, tablets and smart TVs, was the reason behind the company's continued growth.
Lenovo claims that its Attack businesses delivered 50 percent of the company's revenues, a significant increase from four years ago when the company first launched the strategy and Attack revenues were 32 percent.
In the company's press release it claims its PC shipments grew 7.9 percent in the final three months of 2012, giving it a 15.9 percent share of the market. It cites research company IDC's figures, however IDC's figures actually puts Lenovo's market share at 15.7 percent, while Gartner's preliminary Q4 2012 figures put the Chinese company's share at just 15.5 percent.
Whatever the real figure, there is no question that Lenovo is bucking the global decline in PC sales, which were down between six and eight percent in 2012, despite the launch of Windows 8. The final three months of 2012 was the 15th consecutive quarter Lenovo grew faster than the industry as a whole.
Execution
"With the strong execution of our 'Protect and Attack' strategy, Lenovo has not only achieved record revenue, profit and global PC market share last quarter, but also our smartphone and tablet businesses have delivered hyper growth. Even more, our worldwide tablet and China smartphone businesses have become profitable," said Yang Yuanqing, chairman and CEO, Lenovo Group.
Looking at specific areas around the world, it was in the Europe, Middle East and Africa (EMEA) region where it recorded most growth in PC shipments, up 25.5 percent compared to the same period the previous year.
In the all-important North American market, Lenovo also grew its shipments by 11 percent and now holds nine percent of the market, again going against the grain in a market which declined by seven percent overall.
Most of Lenovo's PC shipment growth was in the laptop division, which was up almost 10 percent year-on-year, while its desktop products only grew by 1 percent, though they still accounted for 30 percent of Lenovo's sales revenue at $2.8bn.
Lenovo is currently the second largest PC manufacturer in the world behind HP, however it is widely expected that 2013 will see Lenovo definitively overtake the troubled American company. In contrast to Lenovo's record PC sales, HP reported a drop of 14 percent in sales of consumer PCs in the final three months of 2012, with its overall revenue down 7 percent.
© Copyright IBTimes 2023. All rights reserved.