Lewis Hamilton maintained his position at the top of the UK sports rich list in 2017 with an estimated fortune of £131m ($170m) but is closely followed by new top-10 entrant Zlatan Ibrahimovic with a fortune of £110m.
The Swedish football star has overtaken Wayne Rooney to become the richest footballer in England with the Red Devils skipper in third place with £93m to his name. Ibrahimovic and Rooney are among five of the top 10 involved in football with the other three being Jose Mourinho in seventh place, Gareth Bale in eighth and Manchester City boss Pep Guardiola in ninth place with a fortune of £50m.
The 35-year-old former Sweden international only joined United last summer, but has amassed his wealth during a lengthy career during which he has played for some of Europe's top clubs including Barcelona, AC Milan, Inter Milan and Paris Saint-Germain.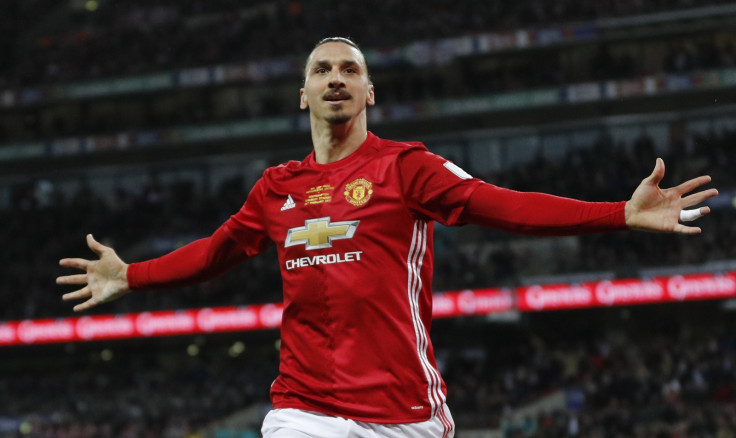 Hamilton is amongst the highest paid drivers in Formula One and is also one of the marketable sportspersons at the moment with a long list of endorsements. The Briton's former teammate Jenson Button has also made the list and is ranked in fourth place.
Apart from the racing drivers and Premier League stars, golf's Rory McIlroy, current men's tennis world number one Sir Andy Murray and Luol Deng of the Los Angeles Lakers have also made the list. Guardiola and Ibrahimovic are the only new entrants on the list, with the rest having been in the top-10 even in 2016.
The Sunday Times sport rich list 2017
1. Lewis Hamilton, motor racing, 2017 wealth £131m, up £25m
2. Zlatan Ibrahimovic, football, 2017 wealth £110m, new entry
3. Wayne Rooney, football, 2017 wealth £93m, up £11m
4. Jenson Button, motor racing, 2017 wealth £86m, up £9m
5. Rory McIlroy, golf, 2017 wealth £82m, up £26m
6. Sir Andy Murray, tennis, 2017 wealth £77m, up £20m
7. Jose Mourinho, football, 2017 wealth £61m, up £11m
8. Gareth Bale, football, 2017 wealth £54m, up £20m
9= Luol Deng, basketball, 2017 wealth £50m, up £7m
9= Pep Guardiola, football, 2017 wealth £50m, new entry