Lewis Hamilton - net worth and the facts about three-time F1 world champion
Love or loathe his celebrity lifestyle, there is no doubting the Mercedes star's ability behind the wheel.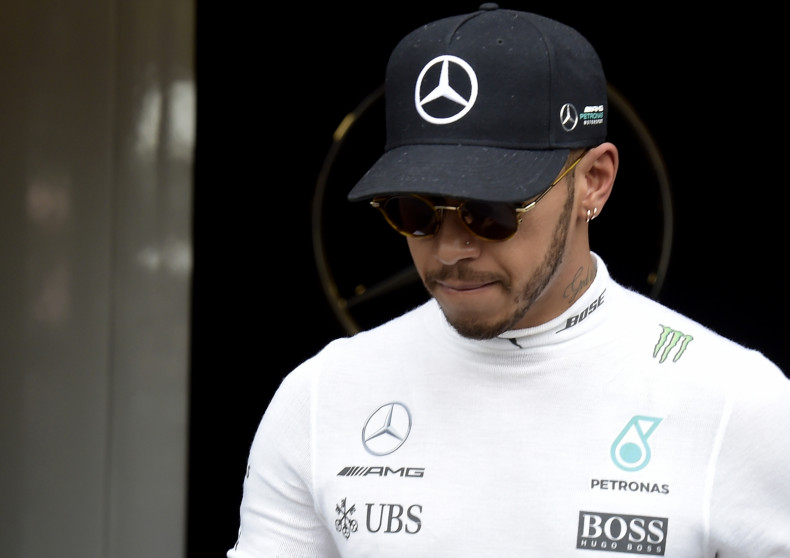 Lewis Hamilton should figure prominently in every list of the greatest and most successful sportsmen ever to hail from Great Britain. A former go kart prodigy, the racing supremo and budding musician broke down barriers as the first black driver to compete on the Formula One grid.
Certainly never one to shirk the celebrity limelight afforded to him by his enormous success behind the wheel, Hamilton stands behind Sir Jackie Stewart as only the second British driver ever to win three F1 World Championship titles. Here is everything you need to know about his illustrious career to date.
Lewis Hamilton fact file
Full name: Lewis Carl Davidson Hamilton
Date of birth: 7 January, 1985
Home town: Stevenage, Hertfordshire
Resides: Monaco
Country: United Kingdom
Height: 5'7
Weight: 145lbs
Current team: Mercedes-AMG F1
Twitter: @LewisHamilton
Instagram: lewishamilton
Facebook: Lewis Hamilton
Who is Lewis Hamilton?
Raised in the unassuming Hertfordshire town of Stevenage, Hamilton, with father and manager Anthony working tirelessly to provide financial support, began his karting career aged eight.
He won a first British title two years later in 1995 and, having been introduced to the then- McLaren boss at an awards ceremony, confidently told Ron Dennis that he wanted to race for him one day.
The team later signed 13-year-old Hamilton to their young driver programme and he went on to win World and European karting titles before being crowned the youngest ever world number one aged just 15 – a record he still holds to this day. It was during these teenage years that he struck up a friendship with MBM teammate and future Mercedes adversary Nico Rosberg.
Hamilton graduated from karts to cars in the British Formula Renault Series. He won a championship during his second season with Manor Motorsport before racing in the F3 Euroseries and further demonstrating his obvious talent by claiming the GP2 series title in emphatic fashion.
Such an achievement convinced McLaren to overlook the likes of Pedro de la Rosa and Gary Paffett in 2006 and hand the gifted young English rookie an F1 seat next to Fernando Alonso – with whom he would soon clash in a ferocious single-season rivalry – after the release of Nascar-bound Juan Pablo Montoya.
F1 career highlights
Wins four races and outperforms Alonso but finishes second to Kimi Raikkonen in his debut F1 season after frittering away title lead with disappointing late displays in China and Brazil. Only Jacques Villeneuve has won as many races during their maiden campaign.
Aged 23, becomes the youngest F1 champion in history in 2008 after dramatically claiming the fifth-place finish he needed to pip Felipe Massa during the final lap of a captivating Brazilian Grand Prix. Only Villeneuve had previously won the title in his second season.
Alters the dynamic of F1 in September 2012 by announcing that he will be leaving McLaren to sign a three-year deal with Mercedes-Benz, replacing the great Michael Schumacher.
Breaks Nigel Mansell's 22-year British record of 31 grand prix wins in November 2014 with victory in the United States.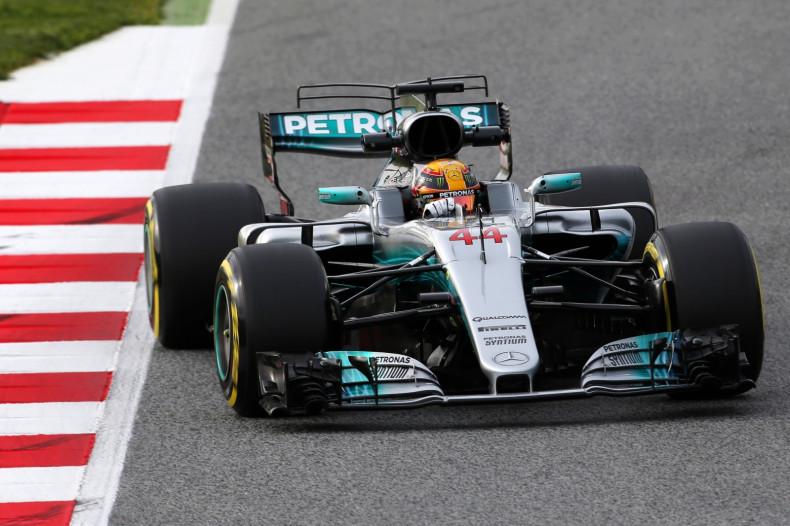 Becomes only the fourth Briton to win two world titles in 2014 after seeing off Rosberg and clinching championship crown in Abu Dhabi.
Voted ahead of Rory McIlroy and Jo Pavey as the 2014 BBC Sports Personality of the Year.
Becomes the first British driver to win back-to-back world titles in 2015 after another battle with Rosberg, who would eventually gain revenge a year later before sensationally retiring from the sport.
Wins a race at a record 24th different track at Interlagos in November 2016. Such a victory – the 52nd of his career – also saw him move past Alain Prost and up to second behind Schumacher in the list of all-time race wins.
Wins 10 races in total in 2016 – the most ever by a driver in a single season without becoming world champion.
What is Lewis Hamilton's net worth?
A Forbes list published last November claimed that Hamilton earned $46m in 2016, with $42m of that coming in salary and $4m through various endorsements.
The Richest estimated his net worth at $280m back in 2015, but that is likely to have risen sharply by now.
Who is Lewis Hamilton's race engineer?
Pete Bonnington, who took over from Mark Slade in 2011, has served as Hamilton's race engineer during his three seasons at Mercedes and often bears the brunt of any mid-race frustration. Phil Prew served as his initial engineer at McLaren before being replaced by Andy Latham following his promotion to principal race engineer in 2010.
When does Lewis Hamilton's contract expire?
Hamilton became Britain's highest-paid sportsman back in May 2015 when he signed a new and improved three-year contract with Mercedes said to be worth in the region of £100m. He will be 34 when the deal expires in 2018.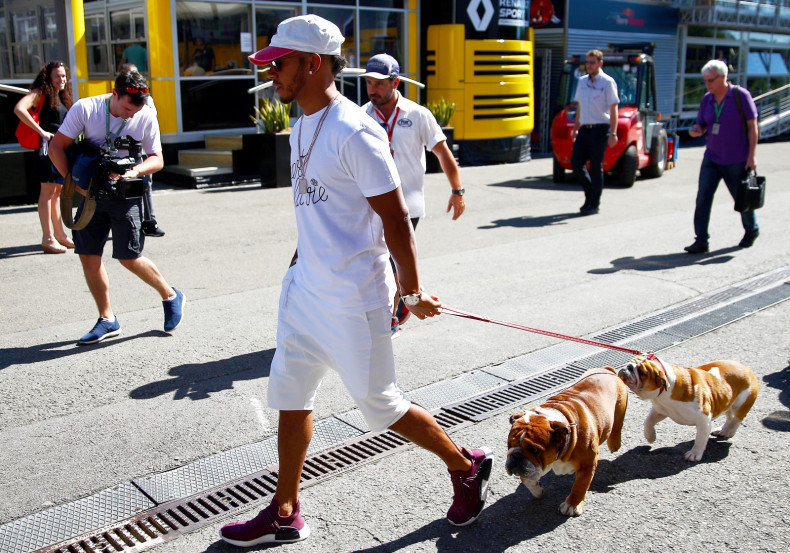 Who sponsors Lewis Hamilton?
As noted by Forbes, Hamilton has endorsement deals with the likes of IWC, Bombardier, L'Oreal and Monster Energy. Mercedes F1's title sponsor is Malaysian oil and gas multinational Petronas.
Who is Lewis Hamilton dating now?
Hamilton's on-and-off relationship with singer and former Pussycat Dolls frontwoman Nicole Scherzinger was regularly featured in the press. He was rumoured to be dating Rita Ora in 2016 and has more recently been romantically linked with the likes of Canadian model Winnie Harlow.
What is Lewis Hamilton's dog?
Dog lover Hamilton has two bulldogs named Roscoe and Coco, who are never far away from his side. The pair even have their own Instagram page with 122,000 followers. Yes, really.