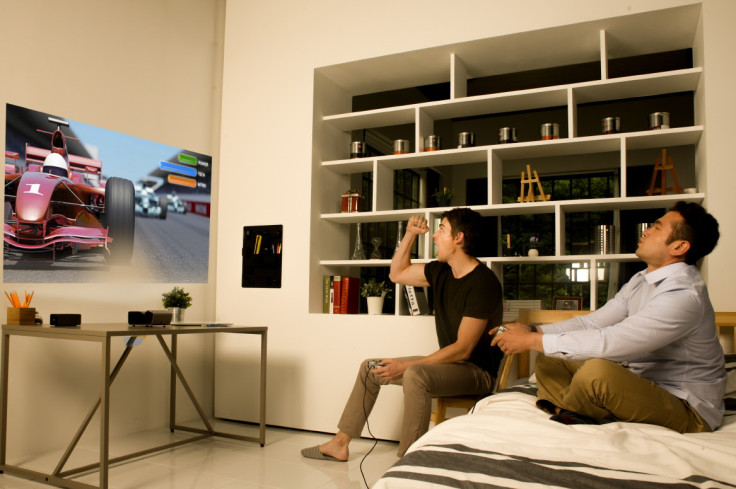 Projectors present a great alternative to those who want to enjoy a big-screen experience without the associated bulk or cost, but they're notoriously a faff to own. LG wants to change all that by launching two battery-powered models that can turn any flat surface into an 80-inch monitor and cut your reliance on power cables completely.
The PH450U, the bigger of the two, is an Ultra Short-Throw (UST) mini-projector that can impressively display an 80in, 720p image from a distance of just 13in from the target surface. This means you can point it right up against a wall without having to rearrange your living room or worry about people walking in front of the projection during your Mr Robot binge.
The device features a rechargeable battery that lasts two and a half hours, which should cover the length of an average film and means you can use it away from a power socket. The LED projector's lamp kicks out 450 lumens brightness and should last for 30,000 hours – or about 10 years – of viewing time. It boasts a pretty respectable 100,000:1 contrast ratio.
LG's smaller sibling, the PH150G, is roughly half the size and weight at 115x115x44.5mm and 450g. Although this slimmer form-factor comes at a reduced lamp brightness of 150 lumens, so you'll need a rather dark room for best results, but it still manages to throw out a massive 100-inch 720p screen.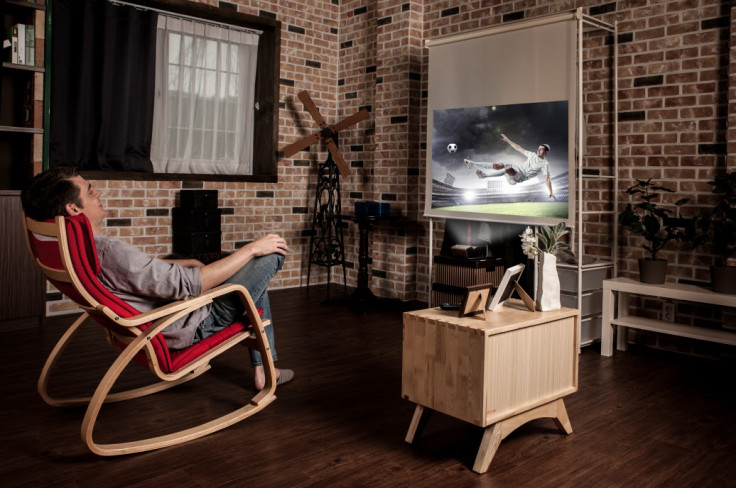 You can load content onto the projectors via a built-in USB drive, or by hooking them up to your hard drive with an HDMI cable. Alternatively, both the PH450U and the PH150G come with LG's Triple Wireless feature, which lets you stream content to the projectors over Wi-Fi or Bluetooth connections, as well as mirror content from other displays.
The PH450U will be available starting next month for $650 (£495, €575) in Europe and North America, while the PH150G will begin rolling out in North America, Europe and Asia at the same time for $350.