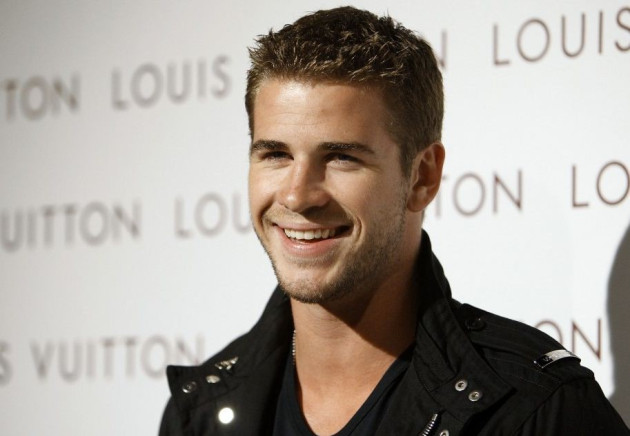 Liam Hemsworth has injured his knee while filming a sequel to the 2012 science fiction hit movie Hunger Games. The 22-year-old shrugged off the injury to continue filming Hunger Games: Catching Fire, as scheduled.
"I twisted my knee," he told USA Today, "I try to just fight through it. There's so many people standing around waiting for you to do your thing. You feel sort of obligated not to let everyone down."
Hemsworth reprises his role as Gale Hawthorne, opposite Jennifer Lawrence, 22, and also spoke on the intensity of his character's role as well as the difficulty of shooting some scenes.
"There's a bunch of action in this one. All of the characters have much more action than they did in the first one," he explained, adding, "I spent an entire night running through this alley splashing through alley water and all this gross stuff. I was so unlucky too. I turned up on set and on the first take I got the worst stomach cramps. And I had them the entire night. It's not that easy."
The Australian also admitted he was beginning to feel the strain of his busy schedule but insisted he would continue working and that he realised the good fortune of his present position.
Meanwhile, fiancée Miley Cyrus has declared she will not take risqué roles if they make Hemsworth uncomfortable.
"It's a thing, but it's not a thing. At this point we're engaged, like we're forever," she told radio show host Ryan Seacrest, "I've turned down scripts, because I felt like it was things that not only make me feel uncomfortable, but I don't think any career is worth stressing out the person that you love the most or making them feel hurt. So, we both give each other boundaries."
The couple has had an on-off relationship since they met in 2009, on the set of The Last Song. The relationship became serious when Hemsworth proposed to Cyrus on 31 May, offering her a 3.5-carat diamond ring from jeweller Neil Lane.
Hunger Games: Catching Fire is expected to complete shooting in December and release on 22 November next year.