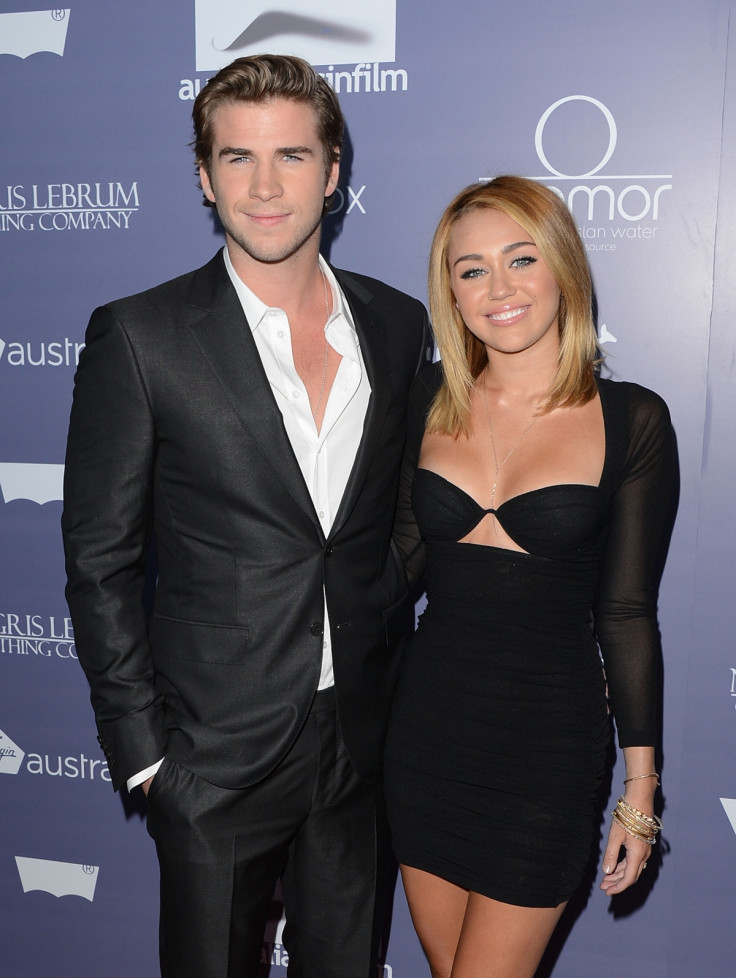 A US magazine has come up with claims that Australian actor Liam Hemsworth and Miley Cyrus have secretly married. The former Disney star and the Hunger Games actor allegedly had a sunset ceremony on the beach in Australia.
According to Life & Style magazine, the pair "have told close friends that they're already married. It was a spur-of-the-moment. Now they both refer to each other as 'my wife' or 'my husband'."
"He corralled his brothers [Chris Hemsworth, 32, and Luke Hemsworth, 35] and tipped them off that he wanted to stage a surprise ceremony during Miley's visit," the insider told the publication, according to quotes in Hollywood Life.
"Liam choked up as he began describing his love for Miley," the source continued. "Then Miley started crying, too. It was very emotional. Liam asked everyone in his family to a candle. [They] lit each one, saying it represented the eternal flame of their love."
Rumours that Hemsworth and Cyrus have reunited started after they were reportedly spotted together in Australia — Liam's home country — during the holiday season. They apparently spent New Year's Eve together as well. Cyrus had recently shared a few Instagram photos featuring what appeared to be the diamond engagement ring.
Earlier, in an interview with Elle magazine, Cyrus confessed that she thought she would die without her Disney career and Hemsworth. She said: "I'm really thankful that I started on Disney. I got the most intense training. There's times where I wish I could have just started as a new artiste, but the world has kind of allowed me to do that. I feel really lucky — a lot of kid stars get all crazy or stuck in what they were, so they can't actually become what they're meant to be."
"When I went through a really intense breakup — you know, I was engaged — and when I was with him [Hemsworth] or when I was on Disney, the thing that gave me the most anxiety was not knowing what to do with myself when Disney wasn't there to carry me anymore or if I didn't have him. And now I'm free of both of those things, and I'm fine. Like, I lay in bed at night by myself and I'm totally okay, and that's so much stronger than the person three years ago, who would have thought they would have died if they didn't have a boyfriend," Cyrus added.