Libor Fixing Scandal: Rabobank Braces for $1bn US and UK Fine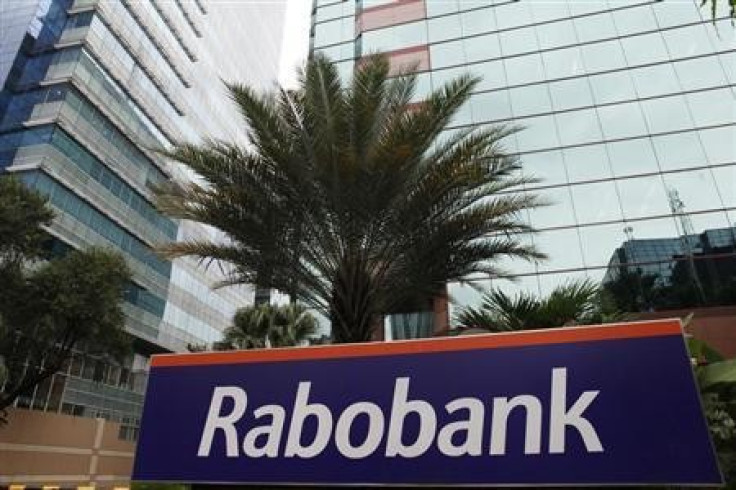 Rabobank is on the cusp of being fined $1bn by US and UK authorities for its alleged role in the manipulation of the key interbank lending rate Libor.
According to three unnamed sources cited by the Financial Times, the Dutch lender is set to pay the second largest financial penalty related to Libor fixing allegations, by the end of October this year.
Rabobank, a co-operative founded in the late 19th century as a farmers' bank, received a formal request from the Dutch Ministry of Security and Justice, for information linked to the ongoing probes into its possible involvement in the manipulation of Libor, in October last year.
Alongside a number of US, European and Asian banks, Rabobank is under investigation into whether it had rigged Libor rates, between 2006 and 2009, in a scandal which has now engulfed a dozen or more major financials around the world.
Rabobank declined to comment.
Libor valuations directly influence the value of trillions of dollars of financial deals between banks and other institutions.
The benchmark reference rates are used in euro, US dollar and British sterling over-the-counter (OTC) interest rate derivatives contracts and exchange traded interest rate contracts.
Barclays was the first to settle with UK and US authorities in June 2012 for £290m.
Nearly six months later UBS agreed a record $1.5bn fine with US, UK and Swiss authorities and also admitted to one count of wire fraud relating to rigging rates in Yen.
In February 2013, RBS became the third major bank to settle with the Commodity Futures Trading Commission, Department of Justice and Financial Services Authority for £390m relating to civil and criminal charges.
RBS subsidary, RBS Securities Japan Limited, also pleaded guilty to one criminal charge of wire fraud.
In September this year, the US CFTC and Britain's Financial Conduct Authority fined the world's largest interdealer brokerage Icap for its role in the manipulation of the interbank lending rate.
Icap will pay £14m to the FCA and £41m to the CFTC after a significant number of brokers, including two managers, attempted to rig rates between October 2006 and November 2010.
© Copyright IBTimes 2023. All rights reserved.