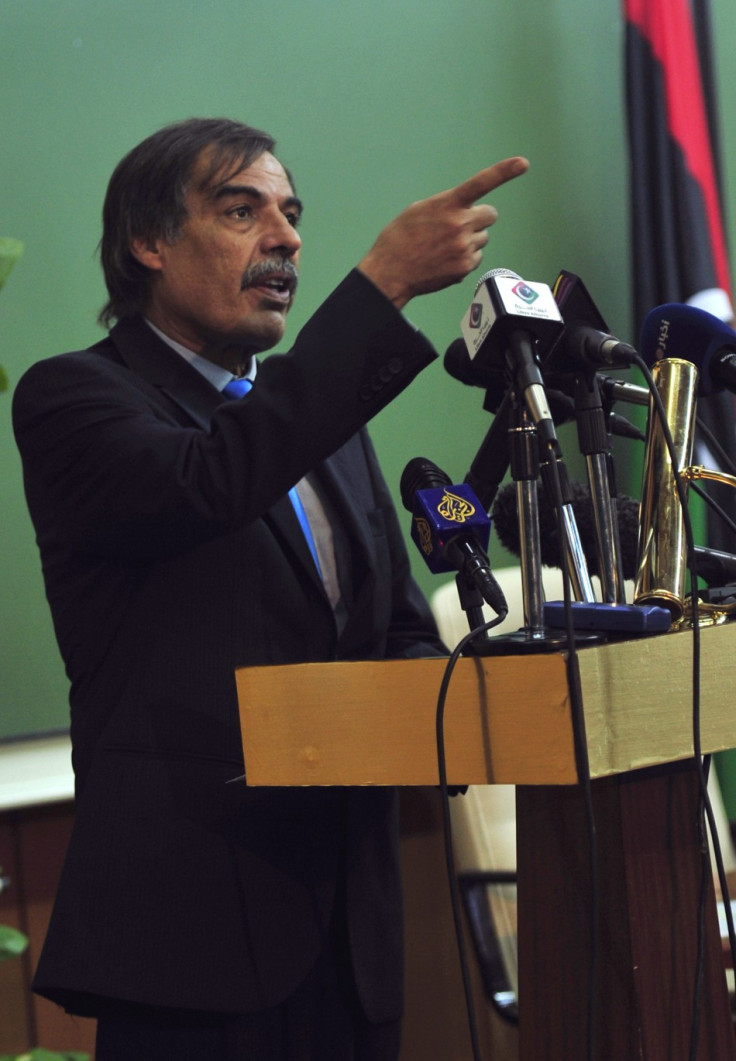 Outgoing Libyan Prime Minister Ali Tarhouni has criticized his country's newly established government.
Tarhouni said the new National Transitional Council (NTC) government is composed of an unelected elite supported by "money, arms and PR", adding that 90 percent of Libyans remain politically voiceless.
The line-up of the provisional Libyan cabinet, led by Prime Minister Prime Abdel Rahim al Keib, was both announced and sworn in this week at lightning speed.
While the cabinet has been welcomed by international leaders, Tarhouni, one of the country's most senior politicians, has launched a strong attack on the new leaders.
"The voices that we see now are the voices of the elite, the voices of the NTC who are not elected and the voices of other people who are supported by the outside by money, arms and PR," Tarhouni said.
"It's about time we heard the true voices of the masses... we need to start rebuilding this democratic constitutional movement," he told a news conference in Tripoli.
Tarhouni served as minister for oil and finance in the NTC from 23 March this year and served as acting prime minister in October, following the departure of Mahmoud Jibril.
During the conference, Tarhouni said he had been asked to join al Keib's new government but declined.
"I see danger for the sovereignty of Libya. I see a threat for the wealth of the Libyan people," he said, without further elaboration.
"I see the economic issues as a major challenge," he added.
Continuing his attack on the NTC, the Libyan economist said the political group had "failed miserably", as armed militias are still roaming the country fighting for control.
In addition to insecurity and socioeconomic problems, he said the safety of oil installations was also an important issue.
"My hope is that the new government will take this issue seriously," he said, adding that he hoped the new government would be successful and that "they should be given a chance".
When announcing his new cabinet, Prime Minister al Keib pledged to heal divisions between the warring regional factions. The Amazigh or Berber people, a group oppressed by former Libyan leader Muammar Gaddafi's regime, have particularly complained of a lack of representation.