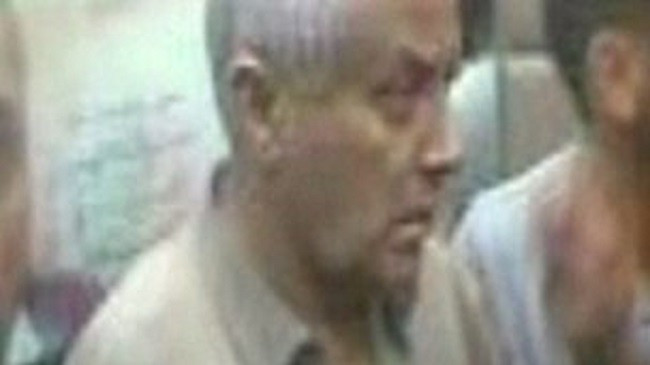 A Libyan militia group said it "arrested" Prime Minister Ali Zeidan because he allowed the US military to capture a top al-Qaida leader in Tripoli.
"His [Zeidan's] arrest comes after the statement by [US Secretary of State] John Kerry about the capture of Abu Anas al-Libi, after he said the Libyan government was aware of the operation," The Libyan Revolutionary Operations Chamber said.
Ziedan's seizure came "in light of the deterioration in security and damage to the country's sovereignty by foreign intelligence bodies," the group said.
Nazih Abdul-Hamed al-Ruqai, known by his alias Anas al-Libi, was snatched by a US commando unit as he was returning to his Tripoli house earlier this week.
Al-Libi is believed to be the mastermind of the 1998 bombings at American embassies in Kenya and Tanzania.
The Libyan Revolutionary Operations Chamber said it seized Zeidan from the Tripoli hotel where he resided on the instructions of the public prosecutor.
However Justice Minister Salah al-Marghani denied the claim, saying that the prosecutor general had issued no such order.
To add to the confusion, an official with the Interior Ministry's anti-crime department told Reuters Zeidan was being held at the department.
"[He is] in good health and will be treated well as a Libyan citizen," the official said.
The Libyan Revolutionary Operations Chamber had been tasked by the Interior Ministry with providing security in the capital as part of a programme to reinsert armed rebel groups into the state apparatus.
Libya's cabinet has been summoned by the deputy prime minister to address the crisis.
"The head of the government, Ali Zeidan, was taken at dawn this morning by gunmen to an unknown place for unknown reasons," the government said
A government official said Zeidan was escorded out of the luxury Corinthian Hotel by gunmen who also abducted two of the PM's guards. The two guards were beaten but later released.
Witnesses siad that up to 150 gunmen drove up in pickup trucks and laid siege to the Hotel before daylight. The group broke into the hotel and some headed to the 21st floor where Zeidan was staying.
The gunmen scuffled with the prime minister's guards before they seized him and led him out. Zeidan reportedly offered no resistance.
Libya has been in turmoil ever since the removal of Muammar Gaddafi from power two years ago and the fragile central government has been struggling to rule a country fragmented by conflicting tribal loyalties.
Militia groups, including Islamist cells, are strife and control entire areas of the country.
Western diplomats have condemned and expressed concern over the kidnapping.
British foreign secretary William Hague tweeted:
I condemn the abduction of Libya's Prime Minister and call for his immediate release. Gov and people of #Libya have our full support
— William Hague (@WilliamJHague) October 10, 2013
The President of the European Parliament Martin Schulz ‏tweeted:
Extremely concerned by news of abduction of Libyan PM #Zeidan by armed group. EU must help stop militancy in #Libya — Martin Schulz (@MartinSchulz) October 10, 2013