It was fitting that to celebrate the year that was 2012 for Lionel Messi, he broke another record in collecting his fourth consecutive Ballon d'Or award as the best footballer in the world.
Messi enjoyed a 12 months littered with individual feats, not least becoming Barcelona's record goal scorer and surpassing Gurd Muller as the highest scorer in a calendar year, eventually finishing with 91.
But with those records came another iimplicit example of Messi's ability to sustain his dominance, a consistency of brilliance that defies belief.
In club football, few hurdles remain. Raul's record of European goals, currently standing at 73, is in reach as is Jose Altanfini's record of 14 goals in a single European Cup campaign.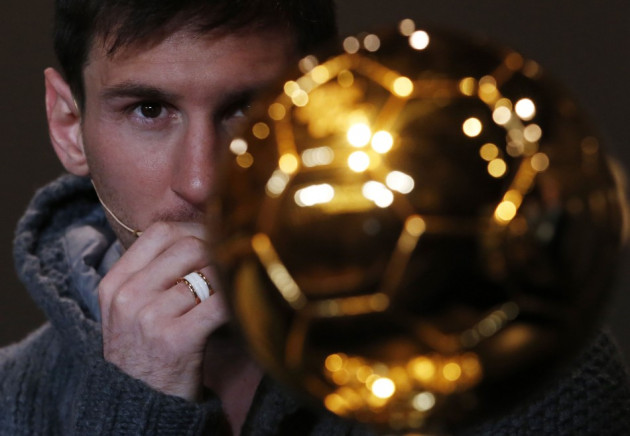 Aside from the deluge of migraine inducing stats, it says much about Messi's impact on the game that in the Ballon d'Or he has completely overshadowed the dominance of one of the most thrilling international teams in history; Spain.
International achievements, perhaps due to the biannual calendar of major events, are appreciated far greater over time than those at club level while the barometer used for the individuals now considered among the greatest of all time, comes from World Cup and European Championship performances.
Having ripped up the history books in the club game, it's up to Messi to replicate such form in the international area, namely the World Cup in 2014, in Brazil.
On home turf it might not be, but in the sporting hotbed of South American it is. The conditions and the fanatical support will make it feel like a home tournament with all the ingredients for Messi to produce his very best; and he'll be expected to.
The World Cup in 18 months' time doesn't just represent Messi's best chance to win the illustrious competition with Argentina; it's also his opportunity to emulate those we consider among the finest footballers in history.
Messi will turn 30 mid-way through the tournament in 2018 in Russia, undoubtedly not devoid of talent but unlikely to be at his prime, his opportunity will surely have passed to leave a signficant mark on the tournament; Brazil is his time.
Condensing Messi's entire career into four weeks may appear might work to undermine his club exploits, but the truth is we've had no problem doing that with Pele and Maradona, who are cherished for their performances at international level rather than those for their club.
Elite sport is defined by small margins, and surely if we're talking about Messi as the greatest of his class then the strictest assessment must be used. For all the superlatives regarding Messi, complete is not yet one of them.