At first glance, it appears that Hannah Montana star Miley Cyrus is seeing how the other half lives by doing her own laundry.
But on closer inspection pictures posted on Twitter reveal that her trip to the laundrette was also an opportunity for the teenage star to pose for a "spontaneous" sexy photoshoot against the spin cycles.
The 19-year-old singer was joined by her older sister, Brandi, and her gal pal, Denika Bedrossian, for the shoot, which could have easily graced the pages of a fashion magazine. The girls look effortlessly beautiful as they strike various poses for the camera.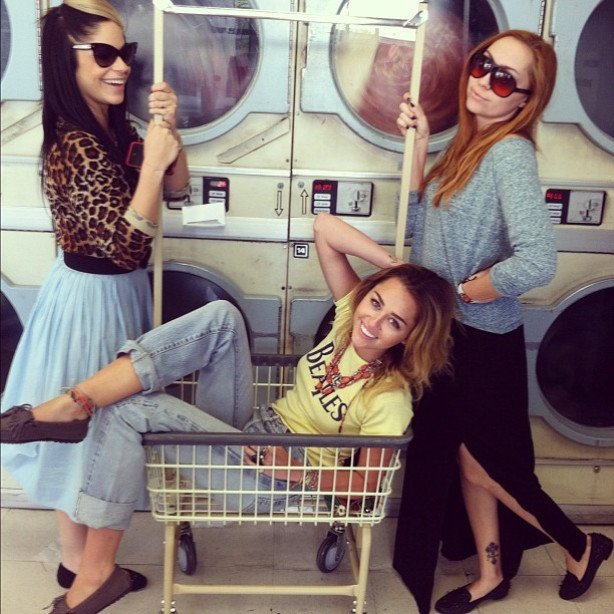 In one photo, Miley puckers up to apply coral-coloured lipstick.
Dressed in a yellow Beatles top and a pair of rolled-up jeans, her glowing skin and deep tan are telltale signs of her recent trip to Costa Rica.
The pop star's sister later claimed that they were not just there to take pictures.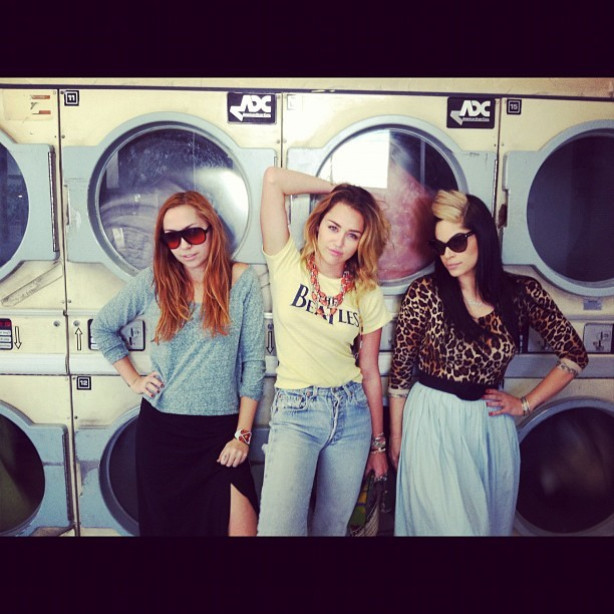 When Brandi posted the snaps on her Twitter account, she included the caption: "It may look like a photoshop, but we were legit doing laundry."