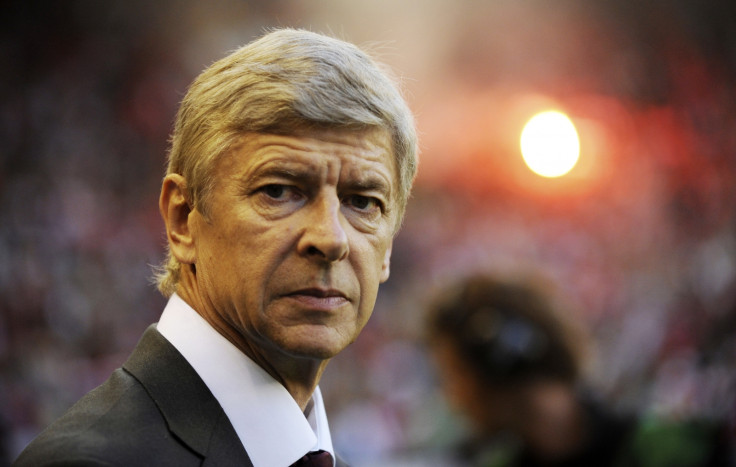 Bristol City 0-1 West Ham FT
Aston Villa 2-1 Bournemouth FT
Brighton 2-3 Arsenal FT
5:53pm: And that's a wrap folks. Arsenal go through but Brighton certainly put up a fight! And that makes the Gunners the highest placed team in the fifth round of the FA Cup. No giant killers today - thanks for joining us.
5:52pm: Lewis Dunk goes in the book for a handball.
5:51pm: Arsenal are starting to attack and Alexis Sanchez and Chuba Akpom both have chances but Stockdale is on hand to stop them. Into extra time now...
5:47pm: Gordon Greer is handed a yellow for a bad foul, and earlier Brighton had a decent penalty appeal with the ball touching Calum Chambers' hand but the ref waived it away. That could prove to be a big decision.
5:43pm: Then a free kick for Sanchez and it goes over the wall but hits the crossbar! He's begging for a goal right now...
5:40pm: Brighton are pushing forward in the final 10 minutes and it almost proves their undoing as Alexis Sanchez gets away with the ball and has a shot - it's saved by Stockdale though.
5:36pm: Arsenal could be in trouble now, and they take off Mesut Ozil for Francis Coquelin as Arsene Wenger looks to shut the game down. Brighton are being pushed along by their fans right now, who clearly believe they can nick this...
5:34pm: GOAL! Brighton are back in it - again - as Sam Baldock hits the right hand corner from the left side of the box and takes the score to 2-3.
5:33pm: Sam Baldock is shown a yellow card for a bad foul.
5:32pm: On target much? According to OptaJoe,
4 - The first four shots on target in the game between Brighton and Arsenal have resulted in a goal. Thrill.

5:30pm: Chuba Akpom and Alexis Sanchez come on for Olivier Giroud and Theo Walcott, who have both had very good games for the side today.
5:24pm: Brighton look like a broken side once more despite having been buzzing after their first goal - it's tough when you feel like all your hard work keeps getting undone. Chris O'Grady has a shot for the side but it's well wide and then Theo Walcott is up the other end causing trouble for the keeper.
5:21pm: Solly March replaces Bruno who looks to be coming off for Brighton because of injury.
5:18pm: GOAL! Rosicky restores Arsenal's two goal lead after scoring with a volley from the edge of the box which Olivier Giroud set up. Is this game heading for the same 2-3 scoreline as last time?
5:12pm: That was just what we needed to make this game come alive as Brighton start pushing hard for a goal. Arsenal's defenders are put to work from a free kick and then Brighton want a penalty, though it was more a case of Inigo Calderon clashing with himself than an Arsenal player.
5:09pm: GOAL! Chris Grady peels one back for Brighton and the side are back in it! Scores are now 1-2 as Grady beats Mathieu Flamini and shoots straight into the bottom corner of the net.
5:07pm: Arsenal are looking the better side as Walcott, Giroud and Ozil team up to create a chance for the side but it's ill-timed and goes out.
5:04pm: And we're back! Can Brighton pick up their game and make this a real contest or will it be another walk in the park for Arsenal?
4:53pm: Nope, no upset as Aston Villa and Bournemouth reach full time and the hosts are through to the fifth round of the FA Cup.
4:50pm: GOAL! Bournemouth peel one back in the dying minutes through Callum Wilson... could another upset be on the cards?
4:48pm: And that's a wrap on the first half. Arsenal are looking well and truly on top of Brighton, just as Aston Villa are over Bournemouth.
4:43pm: Theo Walcott has really shown Arsenal fans what they've been missing out on and he looks fantastic against Brighton today. Ozil also looks back to the player the Gunners fell in love with after his move to the club. Minutes until half time now.
4:41pm: Brighton looking very disappointing at the moment - but this was the scoreline at Chelsea yesterday, and Arsene Wenger will be only too aware of what happens when a top team lets their guard down in the FA Cup...
4:37pm: Jake Forster-Caskey is in with an attempt for Brighton but it sails over the bar. They've still only got a third of possession in this game and Hughton will no doubt be ringing the changes at half time.
4:34pm: GOAL! Andreas Weimann doubles Aston Villa's lead as the side go up 2-0 against Bournemouth. That's the third time this season they've scored more than once in a game!
4:31pm: Sam Baldock has a shot for Brighton but it's a little bit too high and goes over the bar. Still nothing on target for the Championship side.
4:26pm: That's two shots on target and two in the back of the net for Arsenal so far today. Too early for Chris Hughton to make changes? Not likely the way things are going.
4:25pm: GOAL! Mesut Ozil, on his first start for the club since October, doubles Arsenal's lead and this will be very hard to come back from for Brighton now. It's the German's second goal of the season and was set up by Rosicky.
4:20pm: Arsenal are still pushing hard for a second goal with Calum Chambers looking the goods for the side up front.
4:14pm: Brighton are slowly getting back into this and their first shot of the day comes through Rohan Ince, but it wasn't particularly threatening. They currently hold 33% possession.
4:09pm: GOAL! Aston Villa go up 1-0 against Bournemouth thanks to Carles Gil. Could it be that normalcy reigns today and the Premier League clubs go through?
4:08pm: A little stat from OptaJoe - this isn't the first time Walcott has scored against Brighton:
1 - Walcott has bagged his first FA Cup goal since Jan 2013, when Arsenal played away at Brighton & Hove Albion. Fruitful.

4:07pm: Arsenal are schooling Brighton at the minute and Aaron Ramsey and Olivier Giroud both have shots blocked.
4:05pm: Brighton have definitely been shocked by this and the silence from their fans is a sign of that. Arsenal are holding all the possession right now.
4:03pm: GOAL! Theo Walcott puts Arsenal up 1-0 and the side are already in the advantage within three minutes. The assist goes to Calum Chambers who provided a brilliant cross for the Arsenal star to be on target with the side's first shot of the game.
4:00pm: And we're off!
3:55pm: Minutes until kick-off, and the last time these sides faced off in the FA Cup was in 2013 where Arsenal won 3-2. There's no doubt Brighton will put up a fight and having avoided defeat in 11 of their last 12 FA Cup matches at home the side are in good esteem to believe in their ability to win.
3:52pm: Meanwhile earlier West Ham became the highest-placed team (at time of writing) to get through to the fifth round of the FA Cup. Aston Villa and Bournemouth face a replay if their stalemate continues - follow it live here.
3:50pm: Wenger also revealed he's been studying Brighton's style very closely to make sure no upset takes place today at the seaside stadium.
We have to study them well. In the cup, you have to be ready from the start and people like that can always surprise you if you are not ready.

"It is always difficult in the Championship away from home. We remember Brighton from a couple of years ago. It was a very difficult game against a team who were on the way up -- they were fighting at the top level with Gus Poyet. We needed to dig deep to get out with a positive result.
3:45pm: So Szczesny is back in goal after coming off the naughty step for his smoking antics, while Ozil makes his first start for Arsenal since October. Wenger will no doubt be keen to show the Gunners can get ahead of their lower-placed opposition unlike the Premier League giants yesterday, with Jose Mourinho saying he was ashamed Chelsea lost to Bradford 4-2.
3:40pm: And the team line-ups for Brighton and Arsenal are as follows:
Brighton XI: Stockdale, Bruno, Greer, Dunk, Bennett; Holla, Ince, Calderon, Forster-Caskey, Baldock, O'Grady.
Arsemal XI: Szczesny, Chambers, Koscielny, Monreal, Gibbs, Flamini, Walcott, Ramsey, Ozil, Rosicky, Giroud.
3:30pm: Good afternoon and welcome to IBTimes UK's coverage of Arsenal's FA Cup fourth round match-up with Brighton. After a weekend full of upsets, with Tottenham, Manchester City and Chelsea all knocked out yesterday, it would appear Arsene Wenger has his work cut out for him against his second-tier opposition.