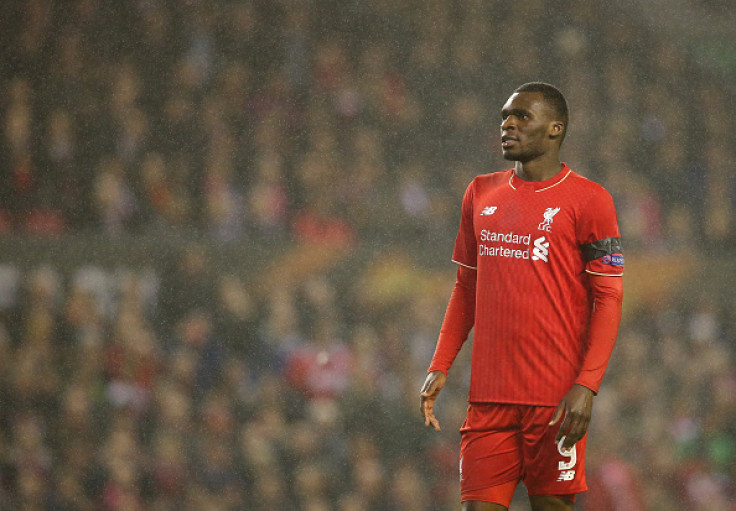 Atletico Madrid have expressed interest in signing Liverpool striker Christian Benteke, with the striker having fallen out of favour with manager Jurgen Klopp. The centre-forward made a much anticipated move from Aston Villa in the summer under Brendan Rodgers but has been made to warm the benches by the former Borussia Dortmund man, which has led to speculation over his future.
The Mirror reports that Liverpool would rather sell Benteke to Roma as a part deal for midfielder Leandro Paredes who is top of Klopp's transfer targets for the coming summer window. The Reds want to recoup as much as they can of the £32.5m ($46m) they spent on the striker and bring in a few new faces who will slot in comfortably into Klopp's style of play.
Atletico are in the market to sign two strikers and have already sounded out to Diego Costa to return to Spanish shores in the summer. The Chelsea man has struggled to live up to expectations this season and is currently suspended after a brawl with Everton midfielder Gareth Barry in the quarter-finals of the FA Cup, which earned him a red card.
Benteke has already come out in the open criticising Klopp's treatment of him and has revealed that he would never have sanctioned the transfer had he known that he would not be first choice at the club. Roberto Firmino and Daniel Sturridge have been used ahead of Benteke, who has talked to his other Belgian teammates, Eden Hazard and Marouane Fellaini, for a way around.
"I spoke with [Belgium team-mates] Eden [Hazard] and with Marouane [Fellaini], they all gave me the same answer: when a coach does not count on you, you cannot change anything. The thing that is annoying is that I had prepared to transfer to Liverpool. I never would have signed if I had not been the priority of the coach," Benteke said.