As Damien Comolli left Liverpool by mutual consent yesterday, the club very diplomatically announced that "we have a strategy we need implemented and we felt Damien was probably not the right person to implement that strategy."
The Director of Football may not have been the decider in the club's seemingly disastrous transfer policy over the past 15 months, but he had a big hand in signing the players who have so far failed to deliver.
Some argued that his obsession with statistics has been proven to be ineffective in the process of finding decent players; though the likes of Newcastle and Tottenham show that the 'moneyball' argument can in fact work if teams concentrate on getting value for money on players rather than merely buying players with the best stats.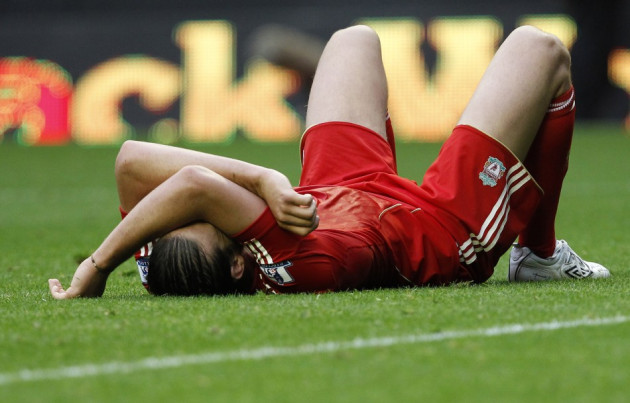 Others have said that the position of a director of football is difficult to make work in English football, with the manager usually having complete control over transfers and the saying of 'too many cooks in the kitchen' coming into play.
But many are neglecting the fact that Comolli was handed a club with a big name with big name transfer targets, and no Champions League football to back up their promises in a move to Anfield.
Last summer, the likes of Ashley Young and Phil Jones were connected to Liverpool, but Manchester United were able to snap them up as soon as June rolled around.
Both United and the Reds are amongst the biggest clubs in the world support-wise, and can offer decent money for a player if they feel the bid will be worth it.
But the one thing United have right now that Liverpool don't, would most certainly be their ability to offer a realistic fight for the title and Champions League football, making the decision for Young, Jones and any other player offered a choice between the two a lot easier.
With six clubs (if you include Liverpool) now setting goals for a top four spot, and Newcastle possibly being included in that group, the Reds will face a very difficult task in securing their top targets, with or without Comolli.
Liverpool set the task at the start of the season to make the Champions League by the end of their campaign, and now, in hindsight, that goal is far less achievable than many believed.
In a year or two, that goal will be a lot more achievable, if their current signings prove to be worth it. For example, while Carroll and Henderson have cost £55 million between them, the pair are still under the age of 22, and the Reds could find in that time that they have two gems on their hands worth far more than that initial sum. If that's the case, some credit at least should go to Comolli.
And the same goes for the likes of youth signings Seyi Ojo from MK Dons and Jordan Ibe from Wycombe Wanderers, who could prove to be as useful as the likes of Gareth Bale and Luka Modric, who Comolli at least had a hand in bringing into Tottenham during his time there.
In Werner's interview after Comolli left Liverpool yesterday, the chairman said that the club have not ended up where they wanted to be this season, admitting the directors expect more.
"I think it's fair to say no supporter would be delighted with the results we've achieved this year," he told the official Liverpool website.
But without Champions League on offer, Liverpool need to concentrate on buying players who will come through over the next 2-3 years, just as Bale and Modric did for Tottenham, so that the club can enjoy the success in that time that Spurs are currently having.
Any Liverpool fan, whether they admit it or not, would love to be in the position of Tottenham right now, with the club in the top four, challenging for a Champions League spot and with a stable board and manager (granted the England job may change that).
But Tottenham knew that realisitically this goal wouldn't be achieved within one year's spending spree, and perhaps Liverpool fans need to be patient and realise that just because their club is known around the world, doesn't mean the biggest players will come - yet.