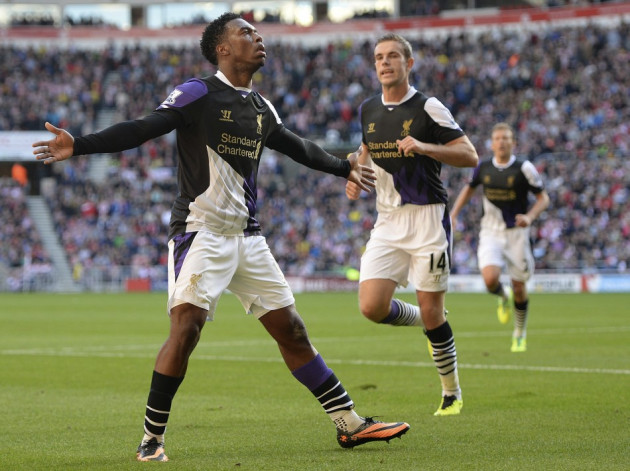 Robbie Fowler claims that Daniel Sturridge and Luis Suarez will have the advantage in every attacking situation if they can learn to play side-by-side for Liverpool this season.
Suarez is back in full swing after returning from his ban for biting Chelsea defender Branislav Ivanovic and at the weekend it was he and Sturridge who shone for Liverpool as they came back from two disappointing league results to defeat Sunderland 3-1.
With the pair still learning to play alongside one another - Sturridge only joined Liverpool in January and Suarez has had 10 games off in that time - Fowler believes that if they can make a partnership work they will always have the advantage over defenders.
He told the Daily Mail: "There has been a trend to play one up front with a man floating in behind but that can make things difficult for the man at the head of the team. He will often find himself with two men, possibly even three, keeping him under wraps.
"Once you have two strikers working in tandem, though, the dynamics completely change and doubts begin to creep into defenders' minds.
"That's when a partnership really works. When it is two against two, the odds are in favour of the strikers, especially if they are top players like Liverpool's pairing.
"Look at the first goal Suarez scored at Sunderland. He peeled off the back as Sturridge received possession from Steven Gerrard and pointed to where he wanted the ball played. He spread panic among Sunderland's defenders and Sturridge did what was required when giving the perfect pass."
With countless pundits praising Sturridge and Suarez's efforts for Liverpool at the weekend it would appear that the mood at the club is at it's highest for the last few seasons as they target a return to the Champions League and sit second in the table.