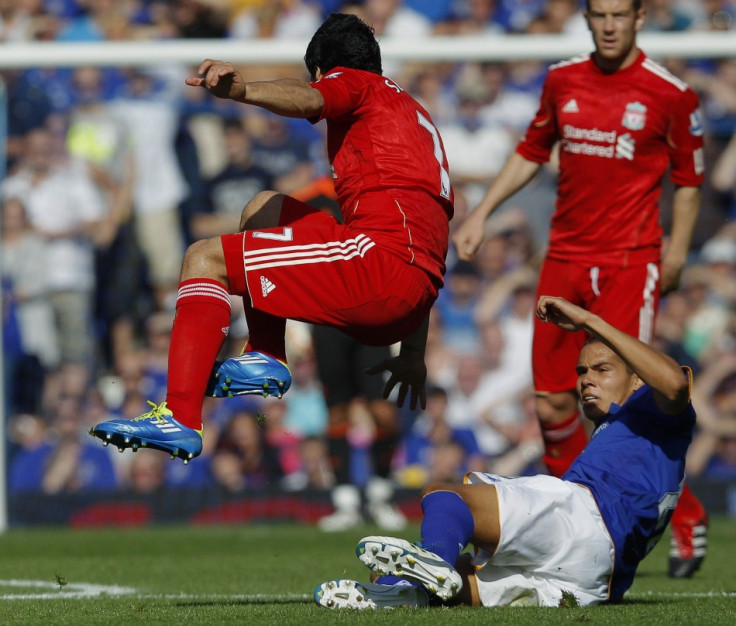 Liverpool legend Graeme Souness believes Everton midfielder Jack Rodwell was extremely unfortunate to be sent off during the Merseyside derby at Goodison Park in October, but suggests the dismissal was indicative of the modern game.
The precocious Everton youngster was harshly dismissed during Liverpool's 2-0 victory over David Moyes' side, and although the red card was overturned by the powers that be, the aforementioned former Anfield talisman, whose ferocious tackling during his career on Anfield made him one of the most feared footballers in country during the 1980s, believes there is a movement in the modern game to wipe out tackling.
Souness, who won five league titles and three European Cups during his remarkable Liverpool career, believes tackling, like the "good" one made by the aforementioned Everton midfielder, should remain an important part of football.
The Scot was infamous for his ruthlessly uncompromising tackling in his Liverpool playing career and although there were occasions he over stepped the mark, the Liverpool legend believes the footballing authorities are playing a dangerous game by endeavouring to stamp out robust challenges.
Souness believes players are discouraged from making tackles in the modern game but suggests the incident in the recent derby involving Everton's jack Rodwell and Liverpool's Luis Suarez, should remain in the game.
"Today if you go to ground you risk either a yellow or a red, whether you've timed the tackle perfectly or not." The Liverpool legend told Sport Magazine.
"Look at (Everton midfielder) Jack Rodwell against Liverpool - for me that was a perfectly good tackle and he was sent off.
"There are still players who can look after themselves - it can be a physical game, but players do respond to referees. Some will allow a bit more than others. You have to be very careful because the man in the street likes to see a challenge, whether the powers that be like it not.
"There is a move towards eliminating a lot of tackling from football, and I think that would be a mistake.
"There will always be mistimed tackles, there will always be guys who want to make their mark physically - long may that continue."