Jack Robinson believes that he will fit well into Brendan Rodgers' attacking style of play at Liverpool next season, with the youngster hoping to make a serious push for a regular spot in the starting line-up.
Robinson struggled for game time last season after the emergence of summer signing Jose nrique, and managed just two appearances for the Reds, with both being in the League Cup.
But with Rodgers now in charge, and looking to give all players a chance to show their worth in Liverpool's pre-season, the 18 year old is hoping that he can prove he deserves a part in the manager's plans.
"The manager has explained to all of us what he wants this season," he told the Liverpool Echo. "He has said that if you are good enough, you work hard and your attitude is right then you'll get a chance.
"I like the way Brendan wants us to play and he's been great to work with. He has the full-backs pushing on which is what I like to do.
"There's a lot of pressing high up the field. You have to drive forward and drive back. You have to be switched on constantly and know where you have to be at the right time. I just need to get that chance again to show the manager what I can do and then hopefully I can push on this season."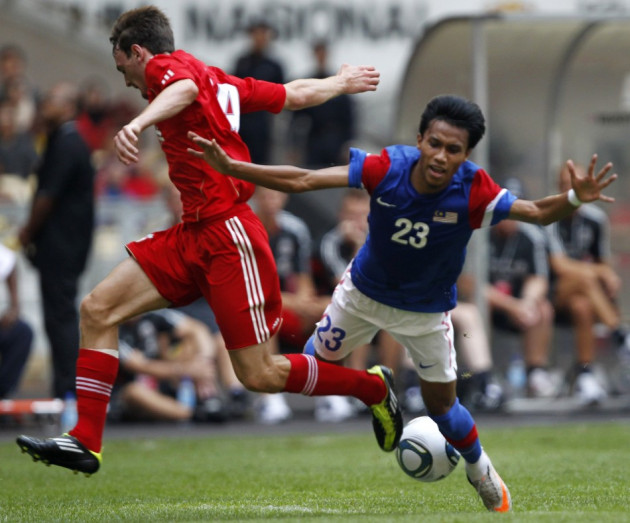 The Liverpool squad have generally been very positive about the way Rodgers has come into the fold at Merseyside, with players describing his training techniques as a change from their usual routine, but a good one.
The former Swansea man has had the team completing a lot more drills on the ball, rather than just running to regain their fitness after the summer break, and it's a move that could yet create another side with the passing finesse of the Welsh side, or possibly Barcelona.
For Robinson, he not only wants to prove to Rodgers that he's worth a place on the Liverpool squad, but the left back wants to make a successful comeback from his injury woes last season as well, as he suffered an ongoing groin problem.
"It's great to be back playing after what happened last season," he explained. "I started off quite well and I was getting on the bench for the first team but then the injury came and that kept me out for four months.
"It was difficult and I hardly got to play at all last season. But now I'm back part of it under the new manager and it's just unbelievable to be part of this squad.
"Growing up as a kid this is what I wanted and now I'm in it I don't want to leave it."