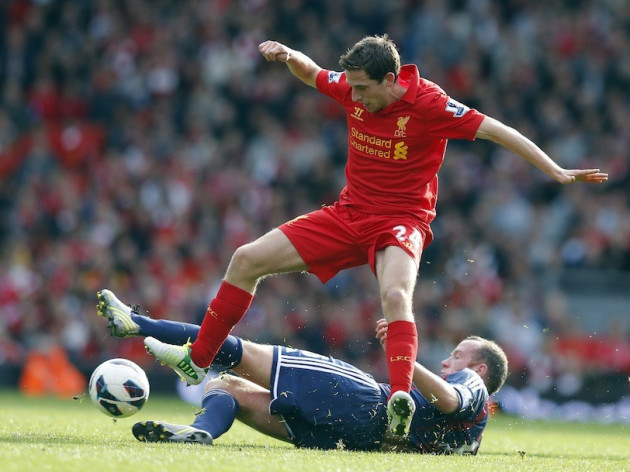 Liverpool coach Colin Pascoe believes that Joe Allen will show his best form yet for the Reds, after the 23-year-old's weekend return from injury.
Allen was an unused substitute in Liverpool's disappointing 2-2 draw with Newcastle United at St James' Park on Saturday.
The midfielder is yet to replicate the form for Liverpool that made him such a wanted man at Swansea City, but Liverpool manager Brendan Rodgers insists that the £15m signing will become an integral member of the side's midfield line-up.
Pascoe agrees with this analysis of Allen, arguing that he has the potential to become a great player for Liverpool.
He told Liverpoolfc.com: "Joe is a great talent, a great player. We haven't seen the best of Joe yet; he's had a couple of injuries.
"He had his shoulder last year, then a hamstring - he had to battle through that. I'm sure, when he has come through all these now, we'll see the best of Joe.
"He's a great manipulator of the ball. He always wants the ball, that's the thing; he always wants to get on the ball. He'll want to score and get goals for the team."
Allen will need to learn to adapt to playing alongside a host of new faces as Rodgers continued his overhaul of the Liverpool squad in the summer. The Wales international only managed two appearances this season before picking up his hamstring injury and Pascoe believes that he is versatile enough to cope with the manager's tactical experimentations.
"I wouldn't like to say if he's defensive or attacking - he can play in both positions," he explained. "When he first came to Liverpool, he played defensive of the three.
"Wherever you put Joe, he'll do his best and he's one of those players that are great to have in the team."