Jose Enrique has joined a growing list of footballers, managers and pundits giving praise to Liverpool youngster Raheem Sterling, with the 17 year old receiving his first full league debut against Manchester City at the weekend.
The winger was able to show Brendan Rodgers just how good he can be against the current title defenders, and Enrique believes he'll only get better as he continues to shine at such a young age.
"Raheem has done really well in the last two games he has played for us," he told the Liverpool Echo.
"He worked really hard and his positional play was good. Everyone knows the qualities he has - he's an amazing youngster.
"He's quick and he has everything, but we have to be quiet about him.
"He's still young - only 17 years old and still has a lot of things to learn. But if he continues like this and continues to listen to the manager then he will be a great player for us."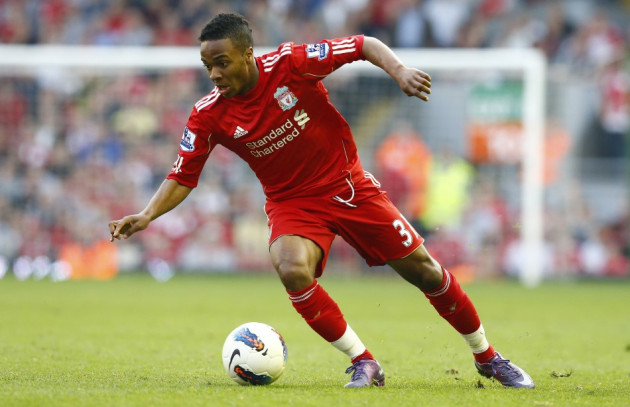 Liverpool are still finding their feet under Rodgers' leadership, and particularly with him changing the style of play from Kenny Dalglish, the squad are still settling into their new roles as they look to copy Barcelona's tiki-taka tactics.
Their first match against West Brom brought little rewards, but against City, who could easily have lost had it not been for Martin Skrtel's error late on, Liverpool showed a great deal of promise for the season ahead.
And Enrique believes that the Spanish style of play will come to work well for the Reds, as they continue to learn under Rodgers' guidance.
"We are still learning with a new manager and some new players and of course we need some time but if we keep playing like that then we will win many points," he explained.
"The manager wants us to try to keep the ball when we have it and then press hard like lions when we don't have it.
"We did that really high up the pitch against City. They had to pass back to their keeper many times or kick the ball long because we were pressing them.
"It's like tiki-taka. The best team in the world is the best example and that's Barcelona. We see how amazing they are with the ball and how when they lose it they win it back within a few seconds.
"We can't compare ourselves to them but we are trying to play like this."