Kenny Dalglish has insisted that any discussions with the Liverpool board will not be revealed to the media, after the manager admitted that meetings have recently taken place.
The Reds have had a mixed season, finding glory in the Cup competitions but suffering in league performances and looking set to miss out on a top four finish this year.
And after Damien Comolli left the club in the wake of Liverpool's poorly executed transfer policies, rumours began circling that other big names might be next, and Dalglish was under intense pressure from the owners to perform.
But the Glaswegian insists this isn't the case, and that any meetings have merely been routine, though he won't divulge the subjects discussed.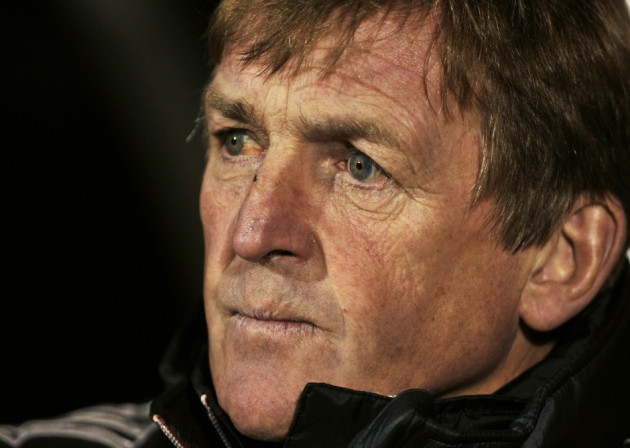 "We spoke to the owners. We speak to them frequently enough in the normal course of events," he told Sky Sports. "They own the club and [if] they want to speak to the people they employ they are entitled to do that.
"It doesn't matter [where they are], if you talk to someone you talk to them. We've had plenty of conversations but they will remain private.
"We don't tell everyone what we speak about and I don't think there is any danger of us ever coming out publicly and saying what our conversations have been.
"It is our own private business and that is the way it should be.
"I don't know what the big deal is - if you run the football club you talk to the manager. You talk to whoever you want - it is your club.
"I don't even see why it keeps coming up. I don't hear people asking everyone else if they have spoken to their owners this week."
Liverpool are currently eighth in the Premier League table, and are thirteen points behind fifth-placed Newcastle. They are guaranteed Europa League football after their Carling Cup win, but Champions League had been a goal which the side are clearly disappointed to be missing out on.
One player who is putting in some outstanding performances for the club is Craig Bellamy. The striker provided a perfectly aimed free kick towards Andy Carroll in the FA Cup semi final, to result in the winner for the side and a date against Chelsea in the final.
And Dalglish couldn't be more proud of his summer signing, who is showing the way for the younger players as they continue to learn and develop from the old guard at Anfield.
"Craig's delivery for Andy's strike was perfect," Dalglish said.
"It always is when the ball finishes in the back of the net. His delivery is normally great; that is because he practises it so much in training.
"It shows that what you do on the training ground pays off. It's not the first time Craig has delivered a ball like that. He's delivered lots of good set-pieces this season. He did it at Chelsea
in the Carling Cup
when Martin Kelly scored."