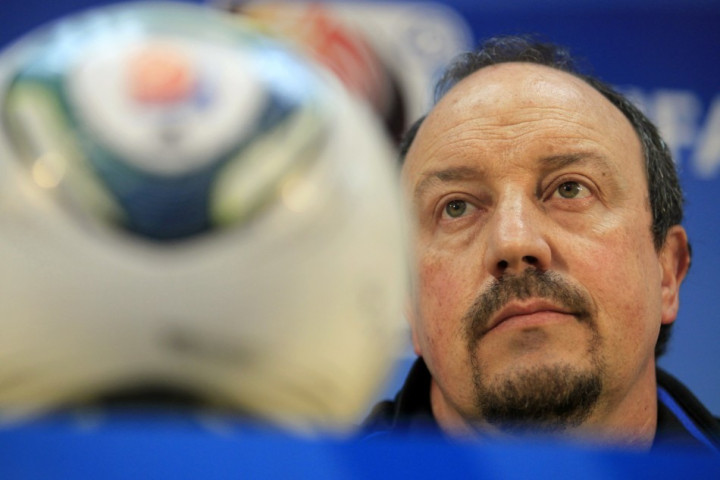 Former Liverpool coach Rafa Benitez has admitted surprise at not being approached for a second spell at Anfield. The Reds enjoyed their most successful spell in recent times with the Spaniard at the helm, winning the Champions League, the FA Cup, the Community Shield and the UEFA Super Cup between 2004 and 2006.
"It was strange not to be approached. We know the club, the players, the Academy and we have even more experience now...the fans were positive about the idea," the 52 year old former Real Madrid youth coach said.
"We used to play so many important games that it seemed it was normal and it wasn't. People were talking about 'the past', but just a few years ago Liverpool FC was number one in Europe," he added.
Benitez was released in 2010, after poor performances in the league cost the club a Champions League position. The former Valencia coach then went to Italy, where he took charge of Inter Milan for an ill-fated six months; he was released in December, after guiding the club to the Supercoppa Italiana and the FIFA Club World Cup.
The Reds appointed Swansea City boss Brendan Rodgers as their new manager, after previously considering Wigan Athletic manager Roberto Martinez. The club fired former player Kenny Dalglish earlier in the summer, after a hugely disappointing eighth place finish in the league last season and mishandling the Luis Suarez-Patrice Evra race row.
Sampdoria Talks Failed
Meanwhile, Benitez was approached by another Italian club earlier in the summer - Sampdoria. However, the offer was turned down by the Spaniard.
"Following a recent meeting in London and subsequent contacts between Sampdoria and Rafa Benitez, we regret to inform that the Spanish coach thinks that the time for a collaboration is not right," a statement by the club read.
Benitez later indicated he turned down the offer because he wanted a club with title-winning potential.
"And then we were talking about the project that they have and the idea that they have, and I felt they have just got promotion and want to stay in the first division, and my idea is trying to find a club that can match my desire, my expectations to challenge for trophies," the presently unemployed manager indicated.