Kenny Dalglish believes that Newcastle fans should be thankful to Andy Carroll for the contribution the Liverpool striker made to the Toon before his move, as the sides prepare to face off this Saturday at St James' Park.
Carroll was sold to the Reds on deadline day in January 2011 for £35 million, though later the England international claimed that he never wanted to leave Newcastle and was forced into signing a transfer request.
Since relocating to Mersyside, he has yet to shine to the same standard as he did at Newcastle; while Carroll scored 11 goals before his move on January 31, he has scored just five goals since the move.
But Dalglish believes the starlet will prove to be a good piece of business for Liverpool.
"They are all entitled to their opinion, and I'm sure whatever we say about whatever Andy had done, opinion will always be split," he explained, as reported in The Sun.
"There are always going to be people saying it was good or bad, but that doesn't make any difference really.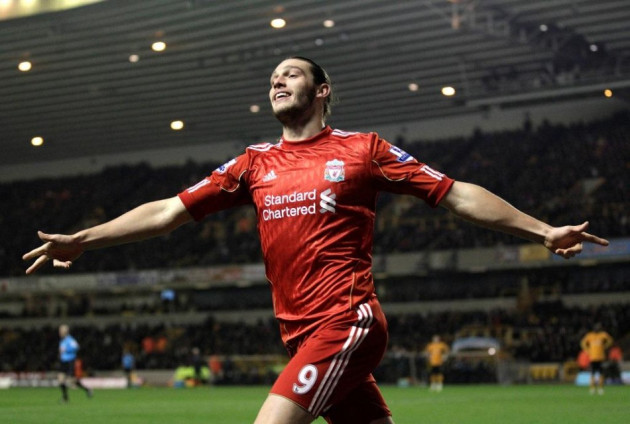 "For me, we were delighted to get him and we're still very pleased to have him. Stats are there for everyone to twist and turn whatever way they want to.
"For me, it's not about any one individual, it's about ourselves as a squad and what the squad has done to get results.
"I won't sit and analyse everyone's stats to see where they come out at the end. The boys who have come in, some settle quicker than others, and the quicker you settle, the better chance you're going to give yourself.
"I think Andy's settled in the area, and he's worked really hard to progress his career."
Certain stats seem to work in Carroll's favour more than one might think - according to Castrol EDGE Performance data, while Carroll has scored less for Liverpool than he did for Newcastle, the 23 year old's shooting accuracy has improved from 40.5% with the Toon to 41.9%. His heading accuracy has gone up from 34.2% to 38.5%, and he is now creating a chance for the Reds every 55.9 minutes, compared with a chance every 79.2 minutes whilst at Newcastle.
Dalglish believes that the sale of Carroll from Newcastle to Liverpool was beneficial to both clubs, and Toon fans should be thankful that the deal brought them multiple benefits.
"I don't think he ever did anything other than give of his best for Newcastle, and then they got £35m into the bargain as well. That's not bad, is it?" He said.
"I'm not sure he will get abuse, because what happened was outside his control, but it's up to them what they want to do.
"They pay their entrance money and if they want to give him stick, they will give him stick.
"But Andy will be excited about going back. It's the club he supported as a boy, the club that introduced him and gave him his chance in professional football, so as a local boy he will be looking forward to it."
Andy Carroll Stats: Newcastle v Liverpool