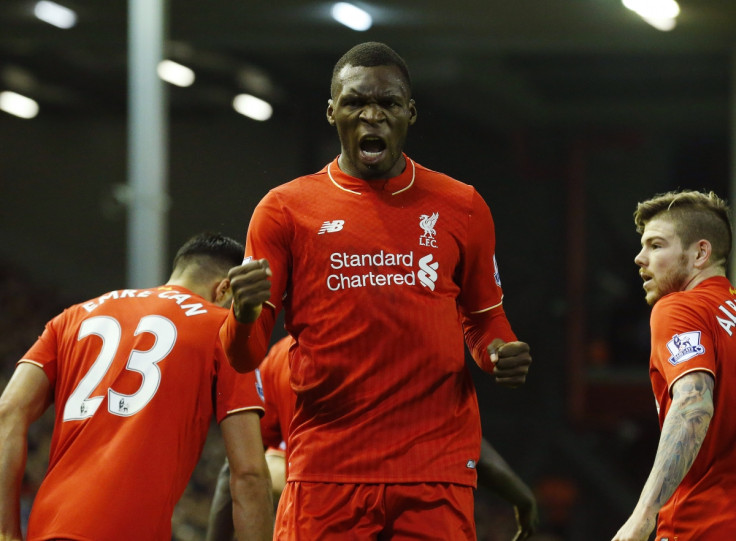 Liverpool striker Christian Benteke has no plans to give up on his career at Anfield, despite claims manager Jurgen Klopp has already decided to sell the Belgium international in the summer transfer window. The 25-year-old was signed by Brendan Rodgers from Aston Villa last summer but has scored just nine goals in all competitions in his maiden campaign on Merseyside.
The arrival of Klopp, and return to fitness of Daniel Sturridge, has seen the £32.5m ($46.2m) striker (according to BBC Sport) spiral down the pecking order at Anfield and led to him starting just one league match under the German in 2016. Divock Origi's recent run of good form has plunged Benteke's future into further uncertainty, but the forward is unwilling to quit on the Reds.
"Obviously it has not been the best season for me here," Benteke said, according to the Liverpool Echo. "I haven't played like I want to and that is frustrating, but this is part of football. I never lose my self-confidence. But when you are not playing regularly you maybe lose a little bit of the speed or pace of the game compared to when you are playing in the side all of the time.
"You are just not as comfortable as when you play every weekend. Your match fitness isn't the same. There is no secret. When things aren't going well you just have to work harder and trust yourself. Even though things have not been as I wanted I'm really happy here. Playing for this club is exciting, just like I thought it would be. Now I want to finish this season well."
But despite the desperate plea to Klopp and the Liverpool hierarchy, former defender Phil Thompson expects the player to leave the club at the end of the season. The ex-England international believes Benteke will reject the chance to play second fiddle next season, and could even move to China in order to rebuild his career.
"You don't need to be an expert or an insider to see that Benteke will be looking to move on in the summer," he told Sky Sports. "We're all trying to read between the lines and I don't know anything definite but it looks like he's all but gone.
"I would say for the sake of his own career he needs to leave. He's got the Euros coming up and he's going to be sat on the bench with Romelu Lukaku starting, and he won't want the same to happen next season.
"He can't do the pressing game that Jurgen Klopp demands and you can't have £32.5m strikers sat on the bench playing a bit part. Danny Ings is coming back as well and he's more suited to doing what Klopp expects, so Benteke could find himself fourth in the pecking order. The way the Chinese market is going you'd think that is the most likely source for Liverpool to recoup the fee they spent on him. I'd imagine it will be a similar case for Mario Balotelli."