Alan Pardew believes that Liverpool should accept that they will make a loss on Andy Carroll, as Newcastle look to sign the striker this summer and herald his return to St James' Park.
Pardew admitted last week that the Toon were interested in taking Carroll on board again, with the England international looking unlikely to fit into incoming manager Brendan Rodgers' game plan.
And while Newcastle will offer Liverpool an amount that isn't even close to the £35 million price tag they received for the star 18 months ago, Pardew believes that the Reds should put the interests of their club first when they consider Carroll's future.
"[Reading chairman] John Madejski used to say to me about certain players, just wipe your nose and move on," he told the BBC.
"And I think [Liverpool] are going to have to do that with Andy. Whether it's £15m, £16m or £20m, if [Rodgers] uses that money and gets an uplift in the player that he brings in that's OK," he added.
"And that's how you've got to look at it."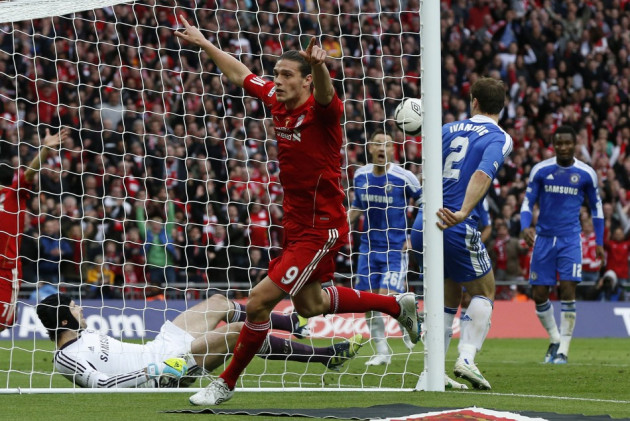 The Newcastle line up is very different to that which Andy Carroll left at the beginning of 2011; strikers Papiss Demba Cisse and Demba Ba have been added up front, while big names Jose Enrique, Joey Barton and Kevin Nolan are no longer there.
And while a reported bid of £20 million would be a lot of money for a Newcastle side who are trying to become more viable, Pardew believes that their returns would make it worth the deal.
"I think it was obvious that as soon as Brendan went into Liverpool that Andy's time was going to have to be somewhere else," he explained.
"I think it's quite right we're involved in that. Whether he comes here, is something that I will take or I will leave.
"It's a lot of money for Mike [Ashley, Newcastle owner], although we'll obviously be getting a big upside in terms of what we sold him for and we've got three great strikers here already.
"But of course as the manager I want the best players I can get."
Newcastle are yet to make any big name signings in this transfer window, though the club didn't do so last summer and were able to finish ahead of big-spenders Liverpool and Chelsea in the Premier League table.
Toon fans are looking on Ashley and Pardew's transfer policy with a lot more understanding this time around, as the club look to gain as much value as possible from their players.