Rumours surrounding a possible move for Craig Bellamy to QPR are merely speculation at this stage, according to Mark Hughes, with the Liverpool striker being connected with a Merseyside exit this summer.
Bellamy has been linked with an exit after reports speculated that the Wales international wouldn't be handed regular first team opportunities from incoming manager Brendan Rodgers.
He was believed to be considering a move to Cardiff, where his family live, but QPR came up over the weekend as a possible destination for the Liverpool man.
But while Hughes says he's aware of Bellamy's talents, at this stage there is no concrete offer on the table for his services.
"There has been a lot of speculation over Craig. Yes I know him very well. But at the moment it is all speculation," he said, according to Sky Sports. "Now I have more time to prepare the side and get the quality players that were lacking before.
"I can say that QPR has a great future and obviously we will do better than last season. We are confident that we won't be struggling."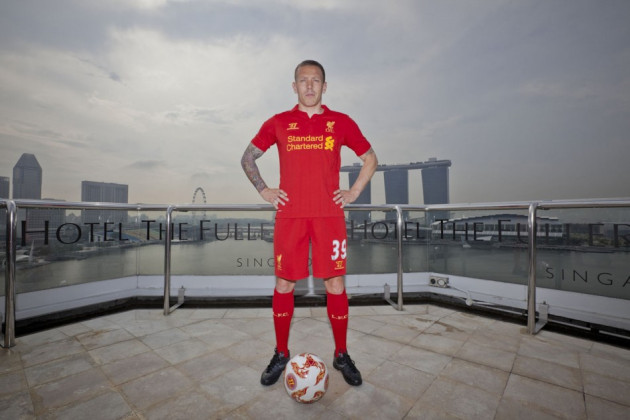 Liverpool signing Fabio Borini looks set to take a central role up front, while Luis Suarez will continue to play in the striking position as well. And if Borini can assert himself as a worthy signing for the Reds, for Bellamy the chance at game time will become all the more difficult.
But Rodgers has insisted in the past that Bellamy is part of his plans, with the manager saying that the pair have already chatted about his future.
"I had a really positive chat with Craig on Monday," Rodgers said at the start of the month. "It was good to meet him and get his side of the Liverpool story. He's a big supporter of this club - he loves the club.
"He's a good guy. He has a real passion for Liverpool Football Club and that's the type of people I want here. I like his intensity, his work-rate and his passion so I would love him to be here.
"He's a player. It would take a really special and unique opportunity for Craig to walk out of Liverpool and for us to go our separate ways. If anything changes on that from a personal perspective then him and I will talk about that."
But if Rodgers can't guarantee Bellamy playing time, the star is likely to look elsewhere.