Brendan Rodgers has insisted that Liverpool's owners have always been honest with him, with the manager revealing that they have placed him in the position at Anfield to last a lot longer than Kenny Dalglish, no matter how well the club do this season.
For the Reds, the last month hasn't been the most positive, with the side suffering both on the pitch and in the transfer market.
Rodgers had been hoping to acquire a striker on deadline day to serve as a replacement for Andy Carroll, but after Clint Dempsey chose a move to Tottenham instead of Liverpool, the Irishman looked rather red-faced as he let Andy Carroll leave for West Ham in the morning with hopes of finding a replacement.
And though the side are clearly showing weaknesses that have translated onto the pitch, Rodgers insists he will be in the managerial position for the long haul as he looks to rebuild from what Liverpool clearly see as mistakes under Dalglish's management.
"One of the most iconic figures in the club has left - and the door will always be open for someone like Kenny - but they made the change and they made a commitment, a big commitment, to have me here for the longer term," he told the Liverpool Echo.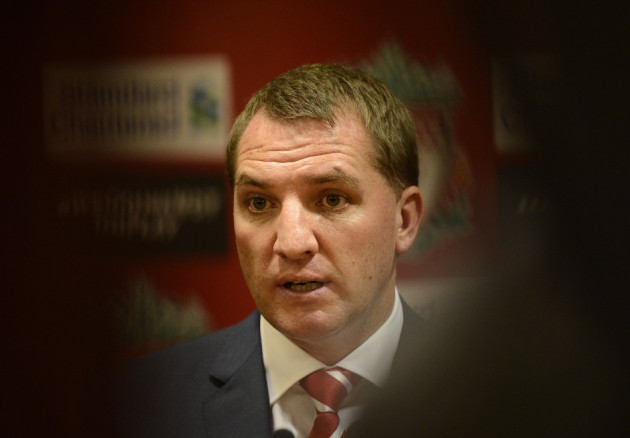 "I have a group of people who I work well with and the owners have been very up front and honest with me. I have no problem with that.
"Obviously there's one or two things I have to iron out - absolutely no question - but I have to say the owners have been very honest and they certainly haven't misled me in any way whatsoever.
"There's just one or two operational things that we need to organise and if we do that it will certainly help us in the next window and the next window after that.
"I've spoken to the people back in America, laid out my thoughts, had a couple of brief conversations and we move on. We'll reflect on it again next week, then hopefully go forward in the January window. Although the reality is there's not as lot done in the January window anyway."
Liverpool will be looking to recover from their demoralising 2-0 loss to Arsenal quickly, in time to face Southampton on Saturday. The club then begin their Champions League campaign with a trip to Montpellier on Tuesday before a massive match-up with title favourites Manchester City.