Fenway Sports Group has taken down their reference to Clint Dempsey signing for Liverpool, as Fulham publicly denied that any deal, or bid, had taken place.
Dempsey is reportedly close to agreeing a deal with the Reds, but Fulham have continually insisted that they will not sell their prized star.
This morning, Liverpool owners FSG posted an article on the front of their website titled: 'Fabio Borini, Liverpool gear up for North American Tour as Clint Dempsey joins club'.
Reports went into overdrive that a deal had been done, with comment being sort from both Liverpool and Fulham.
But the Cottagers were the first to jump in, insisting that not only is there not a deal, but there isn't a bid either.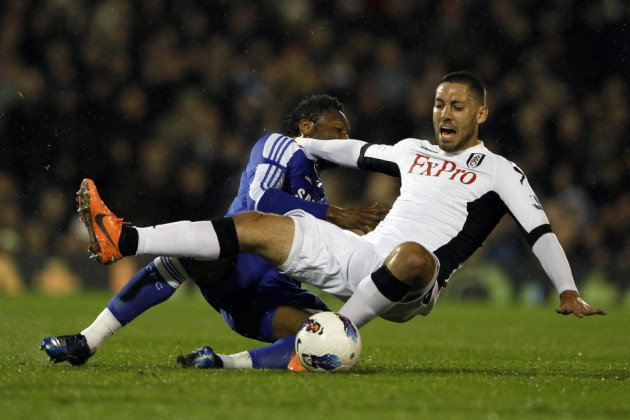 "We have not received any bids," a spokesperson told the BBC.
With one year left on his contract, Dempsey's current club are working hard to get him to sign a new deal and stay on. But his head may be turned by a highly ambitious Liverpool side with Brendan Rodgers at the helm.
Rodgers is keen to build on the squad's forward line, after the Reds suffered particularly in that area last season.
Reports have speculated that Liverpool would be prepared to fork out around £10 million for the forward, but Rodgers has already made it clear he won't be paying a cent over the odds for any players this summer.
"What I want to do is protect the club," he told the Liverpool Echo today. "If I have got a player and I can put a value and worth to him then great. I am not one to identify a player then let the club go and spend an absolute fortune, when it will come to bite you on the back side later on.
"There are only a small group of players that will be able to come and play this way.
"Once I am at that value - and if it goes way beyond that - I won't be prepared to do it. We will draw a line under it and move on."
With that in mind, should Fulham play hard ball, Liverpool may be forced to look elsewhere as Rodgers aims to build around new signing Fabio Borini and star front man Luis Suarez.