John Barnes believes that Liverpool need to create a system whereby they have a set structure before the side can compete for top signings.
Barnes featured for the Reds for 10 years in the 1980s and 1990s, and was a part of a side who were wildly successful in the top division and was a regular in the England line-up.
And as Liverpool currently look for a third manager in two years, Barnes believes that the side need to concentrate on building a system that players can commit to being a part of, while clubs such as Chelsea and Manchester City compete for the big money signings.
"Liverpool were successful for two reasons back when I first joined the club," he told the official website.
"Firstly, we could attract the best players to the club and secondly, until Graham Taylor and George Graham came along, no one in England was playing cohesive, coordinated football that had any structure.
"Everything was just, get out there, pass and move, the manager massages your ego with 'Come on lads', 'up and at 'em' and 'get stuck in' shouts.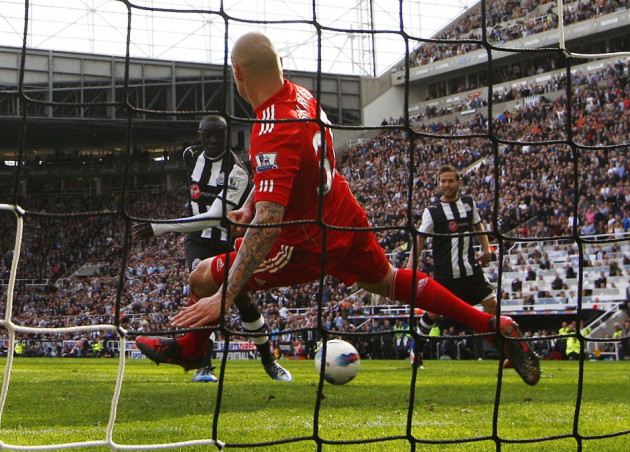 "So yes, we could buy the best players but on top of that, no one else was tactically able to combat Liverpool until Arsenal came along with George Graham and then, of course, Alex Ferguson did well at Manchester United and then Arsenal were transformed under Arsene Wenger. Everybody does it now.
"Now Liverpool are at a stage where they can't get all the best players in the world - so what do you do? You better come up with a system and a vision of how you want your team to play."
Barnes sighted Swansea as an example of a team with players who have a full understanding of what they need to contribute to take the win.
"They may not have the best players in the country because they've had players who've played with them in the lower divisions," he explained. "But they are still there because they understand that system they play.
"They don't need the best players but they are still competitive. But make no mistake; Liverpool can still attract very, very, very good players.
"They may not be able to get [Lionel] Messi but they can get very, very good players and with a proper system, which I'm sure the new manager will introduce, they can be successful."
Finding a manager who can achieve the balance at Liverpool between making the club successful in the long term and bringing immediate Champions League qualification will be a tough task.
The England manager faces a problem rather similar to Liverpool, with Roy Hodgson, one of the gaffers who didn't work out at Merseyside, shouldering a great deal of pressure to not only do well in the Euros after a month in charge, but to create a system that can offer long term success for the Three Lions.
Barnes was speaking to the media last week, in aid of a host of Special Olympics Great Britain footballers being announced to carry the flags out when England play France on June 11th.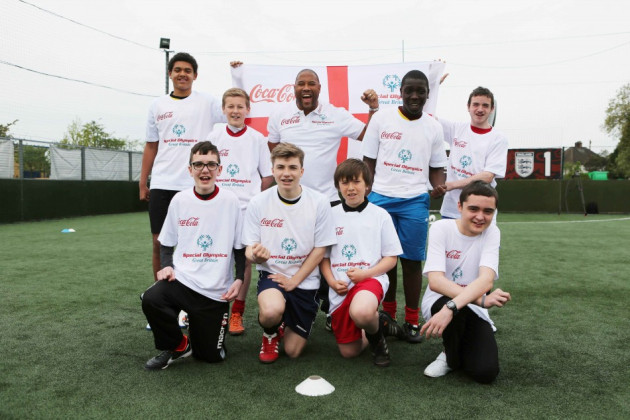 Youngsters Aidan Lee (14), Les Dwomoh (15), Nicholas Greening (14), Shaun Green (15), Coby Rowe (16), Ethan Wallbank (13), Fergus Morgan (15) and Jay Denniston (13) will carry the flags out for the side in the Ukraine, and Barnes couldn't be more proud to be a spokesman for the Coca-Cola supported Special Olympics Unified sport programme.
He said of the event: "When I was growing up, I wanted to play football all the time and I'd play with anyone who wanted to play with me. It's a brilliant way to encourage children with intellectual disabilities to play in the same teams as able bodied teens and break down barriers through sport. The opportunity to lead the England team out onto the pitch at their opening game of UEFA EURO 2012 is the chance of a lifetime and the boys will have a fantastic time."