Liverpool are considering re-signing Spanish international Xabi Alonso from La Liga champions Real Madrid, according to talkSPORT.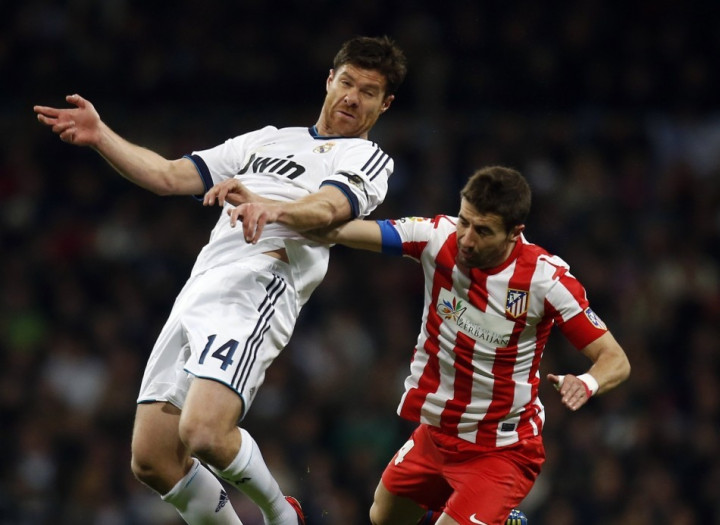 The 31-year-old is in the penultimate year of his contract at the Santiago Bernabeu and although the club are keen to extend the deal, the Spain international has yet to respond.
The report believes the situation has alerted Brendan Rodgers and the Anfield club have already enquired about the availability of their former star.
Alonso's time in the Spanish capital may be linked with the future of present coach Jose Mourinho. The ex-Chelsea boss is in his third season with Madrid, but despite winning the league in record style last year, is believed to have fallen out with several key players in the first team, including captain Iker Casillas.
Regardless of whether the Portuguese boss goes or stays, Madrid are believed to value Alonso very highly and will do all they can to persuade the midfielder to remain with them. Alonso has been in impressive form for both club and country in recent seasons, leading Madrid to the league and Copa Del Rey titles and Spain to the 2012 European Championships.
Reds' fans will be boosted by the fact Alonso has fond memories of his time in Liverpool and has not ruled out a return to the Merseyside club.
Should the Spaniard return, it will be a major boost for Rodgers and the midfielder's experience could be vital in helping younger players develop.
Rodgers Claims Suarez is Targeted
Meanwhile, Rodgers has jumped to defend Uruguayan striker Luis Suarez. The former Ajax forward has been the subject of fan hostility in recent games and the ex-Swansea City manager believes his nationality is the reason.
Fortunately, regardless of the criticism, Suarez continues his excellent form. The 26-year-old has 21 goals and four assists from 27 Premier League games this season.
"He has come in here and been labelled many things - sometimes maybe, for me, because he is a foreign player he will get accused more. If a British player dives we'll laugh and find it funny but when it's Luis Suarez he is a diver. But this is a guy who is trying to turn around his life and adapt to the culture and you can clearly see that. What I have admired from close hand is this is a guy who is trying to change," Goal.com quoted Rodgers as saying.