Liverpool are set to join Manchester United in the race to sign Dede, after the Brazilian player's agent confirmed interest from Anfield. The 24-year-old defender has been tracked by Sir Alex Ferguson in the past and a move to the Premier League, to either United or Liverpool, could happen in the summer.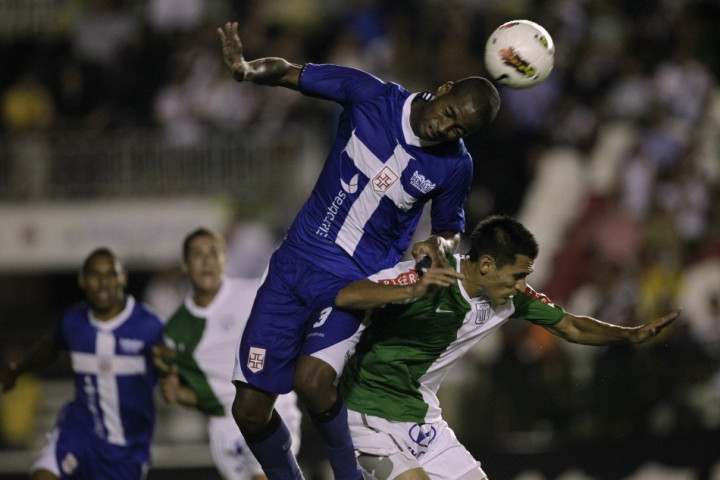 Cristiano Koehler, director general of the player's club, Vasco da Gama, has already confirmed he may have to sanction the sale of his young star in the summer; he claims his hand will be forced by financial necessity.
Meanwhile, Guilliano Aranda, the player's agent, told Tutto Mercato Web: "There is interest from Liverpool. But there have been no talks between me and that club."
However, Aranda did also reveal Italian club AC Milan were front-runners in the race to sign his client: "I believe there has been contact between the clubs and the Rossoneri's interest in Dede is concrete, but at the moment they have not spoken to me directly. Vasco are still awaiting Milan's offer."
"At the moment Dede is not thinking about a transfer. He is happy in Brazil and giving his all to earn a call-up for the Confederations Cup. Milan are certainly a fantastic club and among the top sides in the world, so playing with the Rossoneri jersey would be an honour for the lad," Aranda concluded
Rodgers on Sterling Injury
Liverpool manager Brendan Rodgers has confirmed youngster Raheem Sterling remains sidelined with a thigh injury.
"He's had this for a few weeks where he's had a slight, slight tear at the top of his thigh and it doesn't keep him out completely. But gradually over time it has got worse. It is something that if we continue with it, it could end up bigger and create problems for him when he gets older, so we have to keep on top of it, and ensure we don't store up a problem for later in his career," Rodgers explained.