Liverpool have approached Sevilla for the services of young striker Luis Alberto, according to the La Liga club's director of football, Ramon Verdejo. The Reds have already agreed deals with Ivory Coast international Kolo Toure and Celta Vigo forward Iago Aspas.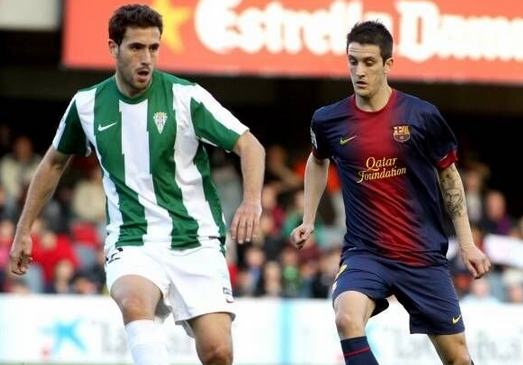 "Liverpool's interest in Luis is real, but nothing has been signed. They've made the player a very important offer," Verdejo explained to the club's television channel. An earlier talkSPORT report claimed the Reds had offered a staggered deal worth €10m in total.
"Is it a good deal to sell him for the figures they speak of? The offer we have on the table is a very good one with respect to where Luis is currently. We don't know what will happen in the future. To date, we haven't accepted the offer," Verdejo revealed.
Alberto's agent, Enrique Rosado, has also confirmed interest from the Premier League side.
Alberto spent last season on loan to Barcelona B in Spain's second division, where he impressed the Catalan club's coaches by scoring 11 times. However, the Spanish champions have confirmed they will not exercise their option to purchase.
Meanwhile, the Reds are expected to announce an agreement with Armenia midfielder Henrikh Mkhitaryan sometime this week. The Shakhtar Donetsk star will move to Anfield for £23m and, according to the Mirror, the 25-year-old is expected at Merseyside for his medical.
Luis Suarez Honoured to Equal Diego Forlan's Record
Liverpool striker Luis Suarez, presently with the Uruguayan national team in Brazil, for the 2013 FIFA Confederations Cup, has equalled former Manchester United striker Diego Forlan's record of 33 goals.
The 26-year-old scored in the 1-2 defeat to world and European champions Spain, in a Group B match.
"On a personal level it is an honour and a compliment to have reached the same level as Diego in respect of what he has done for la Celeste... but now what we are focused on is performing in the group and our results in this cup," the former Ajax star said.