Luis Suarez has insisted that he won't be leaving Liverpool any time soon, with the striker committing his long term future to the club amongst the ongoing transfer rumours.
Speculation had suggested that Suarez might make the move to Italy or PSG in the summer, after the Uruguay international faced controversy on and off the pitch in his first season in the Premier League.
One of the biggest talking points in the league this year has been Suarez's conviction by the FA of racist abuse against Patrice Evra, but he insists that he's moved on from the issue.
"I am over that. Obviously the important thing was the support from all the people and there is no need to talk about that as it is already in the past," he told the Telegraph.
And though it was reported that Suarez might be becoming frustrated with England - the 25 year old has so far served nine games suspension in total for the racism charge and abusing Fulham fans - he insists that Liverpool will be his home for the long term future.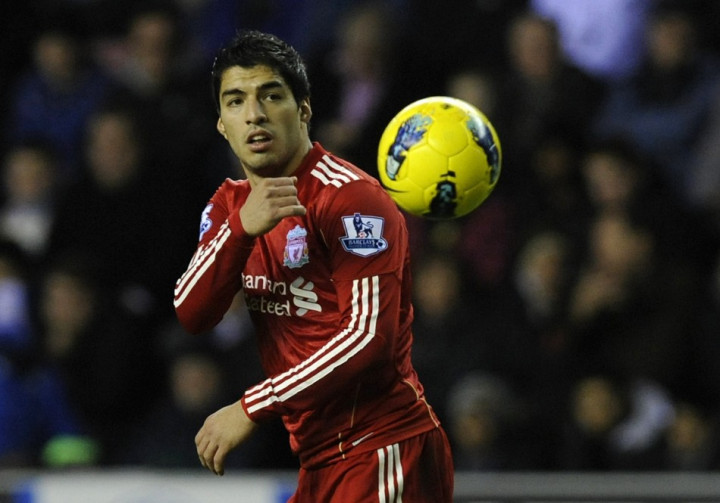 "I will continue at Liverpool. It is obvious I will continue," he explained.
"I have four years left on my contract and I am very happy and content to be here and I hope good things continue."
Liverpool have suffered from a great deal of criticism over their player transfers since the now-departed Damien Comolli and Kenny Dalglish moved into the driving seat at the club, but Suarez was one purchase that the pair can be proud of.
He was not initially brought into Liverpool to be the number one striker, with Fernando Torres expected to play alongside the hitman at the time, but Suarez has taken on the role with mixed success.
While the Reds are facing the possibility of adding two cups to their trophy cabinet, they will not finish in the top four this season, and look set to go yet another season with Champions League football.
Though Suarez has had a poor conversion rate, he has scored 14 times for Liverpool so far this season, and the former Ajax star is only getting better for the side who are now preparing to face Chelsea in the FA Cup final.