Liverpool have been handed a major boost in retaining Pepe Reina after his agent Garcia Quilon confirmed the Spanish goalkeeper will not leave Anfield in the summer. The 30-year-old was linked with a move to Barcelona with the Reds former manager Rafael Benitez also keen on signing him for Napoli.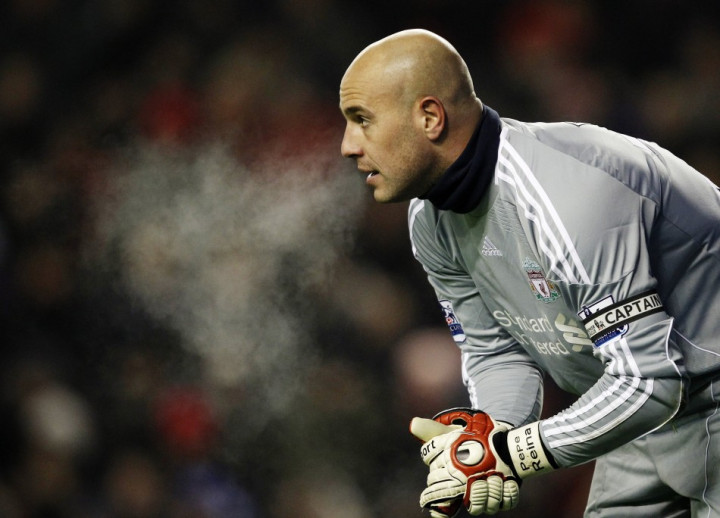 The Spanish international has worked with his compatriot while Benitez was in charge at Anfield. The former Chelsea manager has now agreed terms to take in charge at Napoli, which has seen Reina being linked with a move to Italy.
However, his representative revealed the former Villarreal man will continue his services with the Merseyside club as the stopper still sees his future at Liverpool.
"Reina has been clear in recent days his thoughts, his future is still at Liverpool. At the moment there are no chances for Napoli and Barcelona. Pepe considers Benitez a great coach but his future will still be at Anfield," Quilon told Tutto Mercato Web.
Reina came up through the ranks of Barcelona's youth academy and was promoted to the Spanish champions' first team in 2000. This has seen him being linked with a return to his homeland as a replacement for Victor Valdes at Camp Nou.
However, the Reds star had earlier distanced himself from a move to his boyhood club and committed his future to Brendan Rodgers' side.
"I have my own contract with Liverpool for three more years. Nothing has changed. If so, we want to make it bigger and my future is with Liverpool. Right now, about Barca, there are only rumours and only people talking about possibilities. There are no facts. I cannot talk further on that," said Reina, as quoted in Sky Sports.
Reina has been a regular inclusion in Liverpool's starting lineup since joining the club from Villarreal in 2005. The Spaniard has made 31 Premier League appearances during the last season and has managed to keep 14 out of clean sheets in the meantime.
Despite Reina's effort in front of the goal, Liverpool managed to finish the last season in the seventh spot in the Premier League, trailing their arch rivals Everton by two points, who finished sixth in the table.