Liverpool manager Brendan Rodgers expects goalkeeper Pepe Reina to turn down offers from Arsenal and Barcelona and remain with the Anfield club. The 30-year-old Spain international is in the penultimate year of his contract and has been linked with a move away from Merseyside.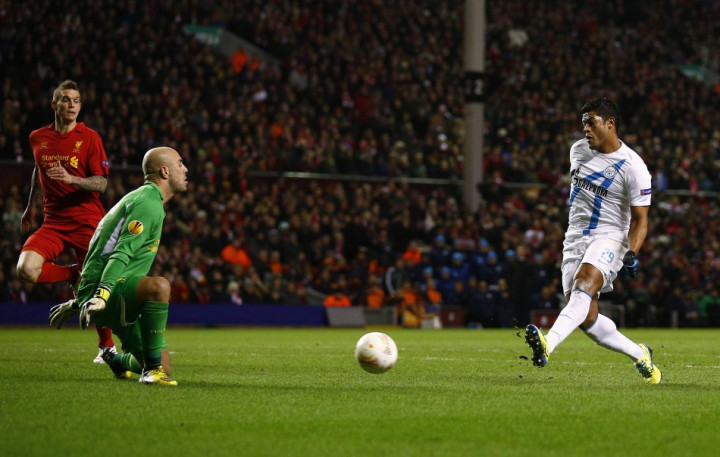 "He's never been unsettled and our relationship is very strong. I have given him and a few of the seniors real responsibility and I think they have enjoyed that. I see him as someone who is going to be here [next season]. I think he's been outstanding and had great focus and hopefully that will continue for us," Rodgers explained.
Barcelona are believed to be monitoring the Madrid-born No 1, as their present goalkeeper, Victor Valdes, is likely to leave in the summer. Arsene Wenger, meanwhile, is understood to want Reina to provide competition for young Pole Wojciech Szczesny.
And rumours over Reina leaving Liverpool gathered momentum after the player's father, Miguel, seemed to suggest his son wanted to sign for the Catalan giants.
However, Rodgers is confident he can persuade his No 1 to remain in the Premier League.
"He understands everything we are trying to do here and is a great voice in the little debriefing meetings we have with the group and with the defenders and other goalkeepers. And on a personal level we'll sit and have a cup of tea in the office and we'll chat," Rodgers promised.
For his part, Reina recently dismissed reports linking him to the Nou Camp and said he would honour his contract with Liverpool.
Jones on Liverpool's Australia Tour
Meanwhile, Reina's back-up, Australian international Brad Jones, believes the Reds' summer pre-season tour of Australia will be a memorable one. The Perth-born goalkeeper expects to be in the travelling squad.
"I think it'll be massive. It's been a while since Australia has had a big English team go over. I can remember as a kid, the likes of Nottingham Forest and teams like that coming over. That was amazing. For Liverpool to be going out there will definitely be something special," the 31-year-old told the club's Web site.
Liverpool are scheduled to play Melbourne Victory on 24 July, at the famous Melbourne Cricket Ground (MCG).