Barcelona players are keen for Liverpool goalkeeper Pepe Reina to return to the Camp Nou after learning that current number one Victor Valdes will not sign a new contract and will leave when his current deal expires.
The Sun has reported that Barcelona captain Carles Puyol and star players Xavi and Andres Iniesta are pushing for Reina to make a return to the club that he left more than 10 years ago after failing to force his way into the first team.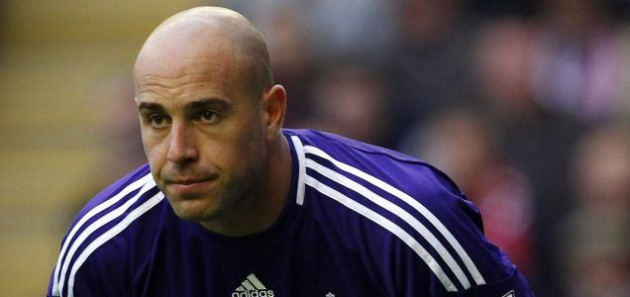 Reina did make some 30 appearances for the club but was unable to make the number jersey his own as fellow youth graduate Valdes was always considered slightly ahead of him in the pecking order.
While Valdes has enjoyed unrivalled success with the Spanish club, Reina spent three years with Valencia before moving to Liverpool where he has become a firm fan favourite playing close to 400 times for the club.
The 30-year-old is in his eighth season at Anfield and, despite some early season errors, he has once again returned to his best form and has helped the club climb to seventh in the league.
With Valdes revealing that he will not be renewing his contract, which ends in 18 months time, Barcelona are aware that they will have to find a suitable replacement and Reina could well be that man.
The Spain international knows a number of the Barcelona team through his time at the club, while he is also viewed as one of the most popular players in the national team.
In fact Reina has been viewed as the unofficial cheerleader of the Spain side and has always been one of the first to start the celebrations when they have enjoyed massive success in recent years.
The Sun believes that while Reina is happy to remain at Liverpool he would consider a move to Barcelona like "going home" after leaving the club back in 2002.