Liverpool are close to securing a deal for Sunderland keeper Simon Mignolet, fuelling rumours over a possible exit for Pepe Reina in the summer. The Telegraph reports that Liverpool are moving closer in their pursuit and can announce the Belgian as early as next week.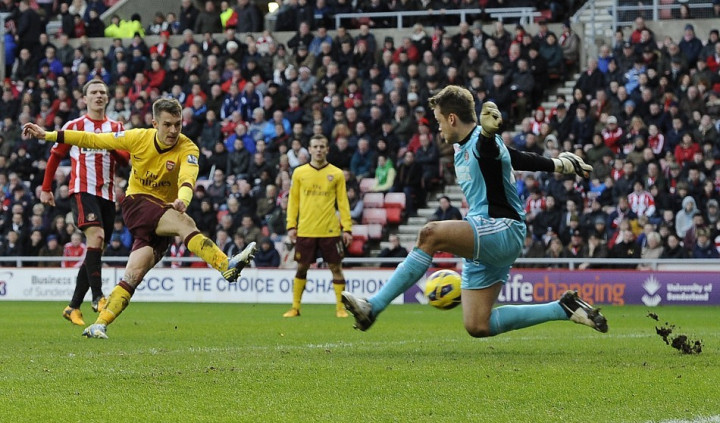 Mignolet's arrival is likely to end Reina's career at Anfield, with the Spaniard being linked with a move to Barcelona. However, the rumours have died down owing to Victor Valdez's announcement that he will be seeing out his contract with the Catalans and will leave the club in 2014. Reina's agent has recently revealed that the 30-year-old has no plans to leave England and will honour his contract with Liverpool.
"Reina has been clear in recent days his thoughts, his future is still at Liverpool. At the moment there are no chances for Napoli and Barcelona. Pepe considers Benitez a great coach but his future will still be at Anfield," Reina's agent said.
Mignolet, who refused a new contract with Sunderland, is expected to be available for around £8m, according to the Daily Mail. Liverpool managing director Ian Ayre was scheduled to go to Brazil for some work but had to cut his trip short; the reason is believed to be the signing of the Belgian international. Arsenal, who are in the market for a keeper, were also believed to be interested but are likely to lose out to the Merseyside club. The Gunners have now shifted their interest to QPR stopper Julio Cesar who is rumoured to be close to making a move to the Emirates.
Ryan McLaughlin on his Role Models
Liverpool full-back Ryan McLaughlin has revealed that he looks up to his elders for inspiration as he looks to make a name for himself in the Reds starting XI. The 18-year-old has established himself as a member of the Liverpool U21 side and was also part of their pre-season tour last year to North America.
"I like to look at players in my position to learn things from, like Philipp Lahm, Glen Johnson and Dani Alves. The dream would be to be playing week in, week out for Liverpool as well as challenging for trophies and winning them," McLaughlin told TheBibTheorists website.