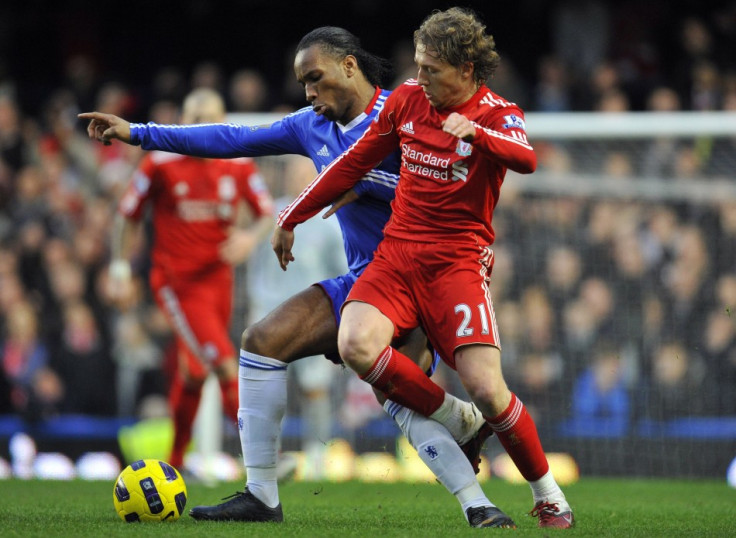 As Lucas Leiva was ruled out for the season with an anterior cruciate ligament injury yesterday, transfer rumours surrounding Liverpool have gone into overdrive, with the club now searching for a replacement for the man described by Jamie Carragher as 'our best player.'
"For the last 18 months, in my opinion, he has been our best player," Carragher said upon hearing the news about Lucas.
"Luis Suarez has come in and done great things for the club but Lucas has been his equal in many ways. He has been as good as anyone in the team this season and there is no question he will be a big miss."
And now numerous press outlets are connecting Liverpool with FC Twente star Leroy Fer, who is worth around £10 million, and is being chased by Newcastle and Everton as well.
But the Reds would be the most likely of the three clubs to afford the 21 year old, who has earned his first cap for the Netherlands, and made over 100 appearances for Feyenoord before joining Twente in the summer.
Alberto Aquilani has also been touted to make a possible return to Liverpool, with the midfielder currently on loan at AC Milan from Anfield. Though Aquilani doesn't play as a defensive midfielder, if Kenny Dalglish is to shuffle his squad in the hopes of playing without Lucas, the manager may decide to call back as many central players as possible.
The side have also recalled Jonjo Shelvey from Blackpool, with Ian Holloway telling the seaside club's official website: "We knew that Liverpool had the recall option on him and it was only the unfortunate injury to Lucas that has prompted them to take this course of action.
"We will be in regular contact with Liverpool about trying to bring him back in January should Liverpool's injuries clear up."
But Holloway may be disappointed, with Lucas looking very unlikely to return in January, and his presence at Liverpool will be sorely missed - the Brazilian has made the most tackles of any Premier League player this season, with 68 before he was injured against Chelsea in the Carling Cup.