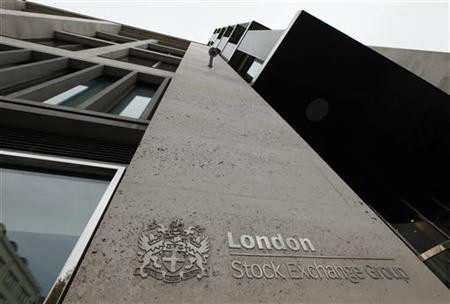 Shares in British banks were mixed on the FTSE 100 in morning trading ahead of key data on unemployment in the USA.
Fears about the state of the global economic recovery were eased somewhat this week thanks to strong manufacturing data from the USA and economic figures from China and Australia earlier this week.
However investors are still nervy ahead of US unemployment figures, due out today. It is believed that non-farm payrolls could have dropped by as much as 100,000 last month, although this would be an improvement on the 130,000 decline reported in the previous month.
By 10:10 shares in Lloyds Banking Group were down 0.24 per cent to 71.95 pence per share and RBS shares had fallen 0.54 per cent to 45.90 pence per share.
Barclays shares however were up 1.75 per cent to 317.45 pence per share and HSBC shares rose 0.26 per cent to 653.70 pence per share.
Overall the FTSE 100 was up 0.34 per cent to 5,389.71.