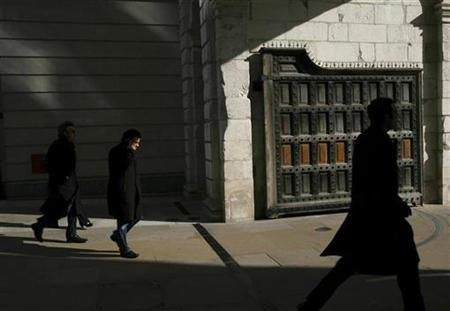 Shares in British banks were up on the FTSE 100 as investors started to look with confidence into the future, following strong results from a U.S. mining giant.
Yesterday shares were boosted after aluminium producer Alcoa raised its outlook for global aluminium consumption for the year and posted better than expected second quarter net income of $155 million.
The news fuelled hopes that many upcoming company results in the U.S. could be stronger than previously believed, boosting investor confidence.
By 09:39 shares in Lloyds Banking Group were up 3.64 per cent to 63.56 pence per share, RBS shares increased 2.22 per cent to 45.67 pence per share, Barclays shares rose 2.58 per cent to 307.70 pence per share and HSBC shares climbed 1.27 per cent to 640.40 pence per share.
Overall the FTSE 100 was up 1.29 per cent to 5,233.64.